StepN is an amazing move-to-earn Web3 game that is taking the crypto and gaming world by storm. NFTs and cryptocurrencies have never been more popular, which is why games such as StepN and RunBlox are booming. 
StepN aims to reward users for walking, jogging, or running outside. The app tracks your physical analytics with the help of fitness devices such as Fitbit or Apple Watch. The game has shaped the budding Web 3 system, with a completely fresh and new outlook on gaming, with a focus on user experience. The game rewards users with valuable cryptocurrency tokens that can be used to upgrade their NFT or withdraw. StepN has proven to be an excellent financial investment for many people. 
But, where do you start if you do not know anything about StepN? We've all been there, and sometimes you need an in-depth guide. Not to worry, in this article, we will be talking about the ins and out's of StepN, along with some helpful tips on how to use it and earn tokens.
What is Move-to-Earn? 
The move-to-earn concept is a popular and rapidly growing movement that rewards users with cryptocurrency in exchange for fitness activities. Of course, you have to invest a small amount in starting earning any returns. Although move-to-earn is an emerging concept in Web3, it is prevalent. There are even communities focused on using the games for fitness, and the rewards, of course. But why are move-to-earn games so popular, and where does StepN come in? 
How Do Move-to-Earn Games Work?
Move-to-earn games work by blending blockchain rewards with game-fi elements. To play move-to-earn games, you need to partake in fitness activities. Your health and physical activity data is collected through your digital devices, determining how many tokens you will gain from your movements. 
Essentially, the concept of move-to-earn is exactly that; moving to earn. The premise of move-to-earn games is simple, and, arguably, they are revolutionizing the market of play-to-earn games. These cryptocurrency tokens can be converted into real money, depending on the exchange rate. 
Once you have your tokens, you can transfer these assets, trading or selling them for cryptocurrency or real money. By choosing to keep your assets in crypto, you can reinvest the tokens, building interest on your previous earnings. 
The Nitty-Gritty
Before we start with our guide, let's look at how move-to-earn games such as StepN actually work in terms of rewards. With crypto-based move-to-earn games, you receive small amounts of cryptocurrency. Generally, there are two approaches that game developers take. 
Native
Firstly, there is a native cryptocurrency. Developers may create a native cryptocurrency specifically and exclusively used for the game. To do this, developers create a blockchain project, designing and developing tokens. These tokens will then act as the game currencies, but they have actual value in the real world. This is because they are based on the blockchain, and the value will vary depending on the market. 
Existing
Then, we have existing cryptocurrencies. You may see these in move-to-earn games, which will usually be Ethereum, Dogecoin, or Bitcoin. These cryptocurrencies are familiar, and players will be rewarded with these currencies. However, the value of these cryptocurrencies is often higher, meaning you may not accumulate a good amount for a long time. 
Now the technical stuff is out; let's move on to StepN and learn more about it! 
What Is StepN? 
StepN is a fitness app that will record your distances in an exercise session. The game aims to keep people fit while rewarding them with cryptocurrency. By merging game-fi with fitness, active runners and users can set themselves up to earn a nice amount of money. For this reason, StepN is extremely popular with running and jogging enthusiasts worldwide. With worldwide communities being built, StepN is often regarded as the king of all move-to-earn games. 
Additionally, due to StepN's simple intention and use, they have opened up a unique and large demographic of people who want to get fit and earn money. The rewarded cryptocurrency simply acts as the incentive to get people active and healthy. StepN also offers a non-complicated beginner's insight into the world of NFTs and cryptocurrencies. 
How Does StepN Work?
As a new user, you will probably have a small idea about how StepN works. Even if you are an active user, there may be some things you need to brush up on. So, let's look at those. 
Firstly, we know that the whole idea of StepN is to move, whether walking, jogging, or running. To use the app, you only have to open it up before you go outside. The app uses your GPS to track your movements, and it must be outside. If it is not outside, it will not work, and you will not earn any tokens. 
Before you even think about going outside, you will need to purchase an NFT sneaker to earn tokens. This NFT will essentially represent your movement, and you can think of it as being your actual shoes. There are hundreds of NFT sneakers to buy, and the designs are often varied and cool. 
Getting Started with StepN
Let's say you've just downloaded the app. We'll walk you through the process of what to do next. After downloading the app, you will be asked to sign up for a StepN account. This is simple, and you should receive a verification code. 
Once you have an account, click on the wallet option, and connect your wallet. Usually, the app will create you a secret phrase, ensuring only the highest security. Once you have connected your wallet, you need to transfer SOL (Solana) to the StepN wallet to set up your sneakers on the marketplace. Next, choose your sneakers. You can filter this section to ensure you get exactly what you want. 
Sneakers
In StepN, the sneakers act as your avatar in the relevant shoe form. These shoes represent you and your physical activity levels. But, the sneakers have different attributes, levels, rarities, and more that will completely change the number of tokens you can earn on StepN. These properties can be altered and bought to upgrade your sneakers to the highest level that gains the most tokens. 
Sneaker Attributes
First up, we have sneaker attributes. The attributes of a sneaker will completely affect the performance and decay of the sneakers, as well as the potential earnings you can make. The sneaker attribute should not be confused with general properties, as attributes are a specific section. 
Comfort
The comfort attribute will affect the number of tokens you can earn in solo and marathon modes. This attribute means that the higher your comfort attribute, the more GMT you can earn per minute of exercise. 
Efficiency 
The efficiency attribute will hugely affect your GST earnings. This is mostly in solo and marathon modes. Equipping your sneakers with a higher efficiency mode will mean you will have better GST earnings per energy you spend. 
Luck
The luck attribute of your sneakers will determine how frequent and high-quality the muster box drops are in solo mode. 
Resilience 
Resilience may also be referred to as durability, which will affect your sneakers' rate of decay. If you are equipped with a 30/100 resilience, your durability will drop to around 20%. However, with a 50/100, your durability will rise to 90%. 
Sneaker Type
In StepN, there are four different types of sneakers. Each type should pair with a certain speed and fitness intensity level. 
From StepN's Whitepaper, we can see a chart explaining the sneaker types and their optimal speed and base return. 
Source: StepN.io
We should mention that these earnings could differ from what is displayed on this chart. This is because there may be external issues that could affect your sneaker's earnings. This includes your mobile data strength, GPS, sneaker efficiency, and game randomization. 
Sneaker Quality
In StepN, five different types of sneaker quality are available in the game. When you have a freshly minted sneaker, your sneaker's new attributes will completely depend on the sneaker qualities we are about to mention below. 
Common
This sneaker attribute ranges from 1-10
Uncommon 
The uncommon sneaker attribute ranged from 8-19
Rare
The rare sneaker attribute ranges between 15-35
Epic
The epic sneaker attribute ranges from 28-63
Legendary
This extremely rare sneaker attribute ranges from 50-112. 
So, when you mint a sneaker, the value of each attribute is chosen at random per your sneaker quality. 
Sneaker Levels
In the metaverse, sneakers levels will also act as an attribute determinant. To level up in StepN, you need to burn a certain amount of GST for a certain amount of time. You can attain 4-12 additional attribute points for your sneakers when you level up. This depends on other factors, such as sneaker quality, too. If you exceed level 29, you will have to burn GMT and GST. 
You can level a sneaker to any level, but you need GMT to level up to levels 5, 10, 20, 29, or 30. You can gain 4 attribute points for common sneakers when you level up. However, with legendary quality, you can gain 12 attribute points. Everything in between is per its category. 
Level milestones also help users get more benefits from leveling up. For example, at level five, users can unlock socket 1, allowing for gem benefits. You can also unlock shoe-minting at level 5. At level 10, players unlock sneaker lease options and the second gem socket. Once you have reached level 15, players unlock socket 3, with level 20 unlocking the last socket. At level 25, you can expect a full HP restore, and level 30 will unlock GMT earnings. 
When users choose between earning GMT and GST, there is a cooldown period and a daily earning cap. We will look at StepN tokens and how they work in another part of this article. 
Sneaker Customization/Additions
As you may have gathered from the previous section, there are opportunities to customize and completely change your sneakers to earn more GST. This is part of what has made StepN so unique and so popular. This game aspect is still developing, with new plans in their roadmap. 
Sneaker customization allows players to customize their shoes when they reach level 30 through burning GMT, GST, or NFT. Using this feature, you can change your name, add more attribute points, and add quotes. 
Sockets and Gems
When it comes to customizing, this is one of the best tools in StepN. As a StepN player, you must reach a certain level to unlock gems. As we mentioned earlier, this currently stands at level 5. To unlock the first socket gem, you need to level up to level 5. Gems and sockets are unlocked together, meaning certain types of attribute gems will only fit the correct socket. Confusing? Let's look at this a little more. 
So, there are 4 types of attribute gems. This includes efficiency, luck, comfort, and resilience. All of these gems can be upgraded by burning GST and combining 3 gems of the same attribute. GMT is required to upgrade a gem from level 4, but lower-grade gems have less chance of working. 
StepN Badges
There is also the additional badge element. You can earn badges by completing challenges and tasks in StepN. Harder tasks are given higher badges, such as a level 5. Suppose you are lucky enough to earn badges. In that case, you will gain certain perks, the ability to shoe mint, and general governance.
Perks in Gameplay include extra energy in solo mode and more leaderboard points in marathon mode. You can also achieve rental perks when shoe-minting. 
Energy in StepN
When playing StepN, you are equipped with an energy system. This system replenishes 25% every 6 hours until it has reached the maximum energy cap. The more sneakers you have, the higher your energy cap will be, allowing you to earn more tokens. Additional energy can also be gained from owning uncommon, rare, epic, and legendary sneaker types. 
HP System
On the topic of StepN systems, let's quickly discuss the controversial health point system. This system is in place to allow users to restore and replenish their sneakers to earn more tokens. Previously users have complained about the HP restoration system because it cost some users more to replenish their health than their potential earnings. For these reasons, StepN is considering offering free health points at certain stages for certain sneaker levels. 
The HP system has a decay rate solely based on the comfort value, sneaker quality, and energy a sneaker uses. Players with less valuable sneakers will get hit with a fast-decaying HP. The HP needs to be restored by burning GST and comfort gems. 
Sneaker Tokens
There are two tokens within the game of StepN. This includes game tokens (GST) and governance tokens (GMT). This dual token system allows developers and token-holders to get the best Solana blockchain-built tokens. 
GMT
In StepN, GMT is regarded as the main token within the game. There is a maximum supply of 6 billion GMT tokens, meaning there are more to go around. When you get to the higher, if not the highest level in StepN, you start earning GMT rather than GST.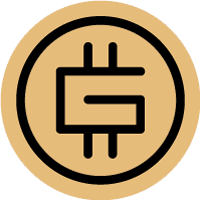 GST 
GST acts as the spending token within the game. It is used for NFT transaction fees and other in-game fees for upgrading and leveling up. The token is rewarded all to players who are level 29 and less. As we said, once you reach level 30, you earn GMT. GST is subject to inflation, so the price and exchange rate will continuously fluctuate. 
You can buy GMT from most available crypto exchanges, such as Binance, PancakeSwap, or Coinbase. Swapzone also offers low fees, hence why many people use it to get the best rare on the market. You can swap GMT tokens with any other cryptocurrency coin. 
StepN Game Modes
There are three modes in StepN. The marathon and background modes are still developing, so the solo game mode is the most available. 
Solo/Single Mode
We have predominantly spoken about the solo mode, so we will give a quick definition. The solo mode is the normal mode for playing StepN. You can look at StepN progress through the app's background status bar. Dual tokens, as we know, are paid out per minute of movement. This will depend on attributes and NFT value, as we mentioned earlier. 
Marathon Mode
Marathon mode will host monthly and weekly marathons for StepN users. This sounds terrific, and these events will usually last a certain amount of time for users to compete. 
Background Mode
Similar to apps such as Sweatcoin, background mode will allow users to track GPS movement all the time. This means that you only have to have the app and an NFT sneaker in order to earn. Instead of keeping the app open the entire time, background mode will make a more convenient method.  
What Is Minting?
Minting is one of the game-fi elements of StepN. A shoe-minting even occurs when players use two of their sneakers in order to breed and create a new one, producing a shoebox. At this point, the sneakers that have been bred will be referred to as vintage or parent sneakers. To do this, you need to own both of the vintage NFT sneakers. 
Once you are ready to mint, head to the mint tab and select your sneakers to mint. You will receive a shoebox. Shoe-minting events can only be carried out 7 times on the game sneaker. Once your sneaker has been minted once, it will cost more to do it again. The benefit of shoe minting is creating the best quality shoe with the best attributes.  
Why is StepN Popular?
There are various reasons why StepN has reached such popular levels. As discussed in this article, move-to-earn games are gaining traction in the play-to-earn gaming world, hence the creation of the term move-to-earn. 
Activity 
The first reason for its potential popularity is activity and fitness. This is especially relevant after the past three years. People are now wanting to become healthier, fitter, and involved in a more active and fun lifestyle. Move-to-earn apps such as StepN are a great opportunity for this. 
Income
People are now wanting to earn passive income. Clearly, being involved with NFTs and cryptocurrency was only for a certain demographic a few years ago. Now, people are seeing the excitement and value and getting involved. Whether it is for the reward of tokens or for fitness, there is no denying that the income aspect of StepN is game-changing. 
Investors
StepN is also popular due to its various investors and backers who have been seeking new and fresh ideas and trends. There has been a recent influx of funding for games such as StepN and Genopets, and it's no secret as to why. Investors are always looking for popular and interesting ways to profit and allow other people to profit.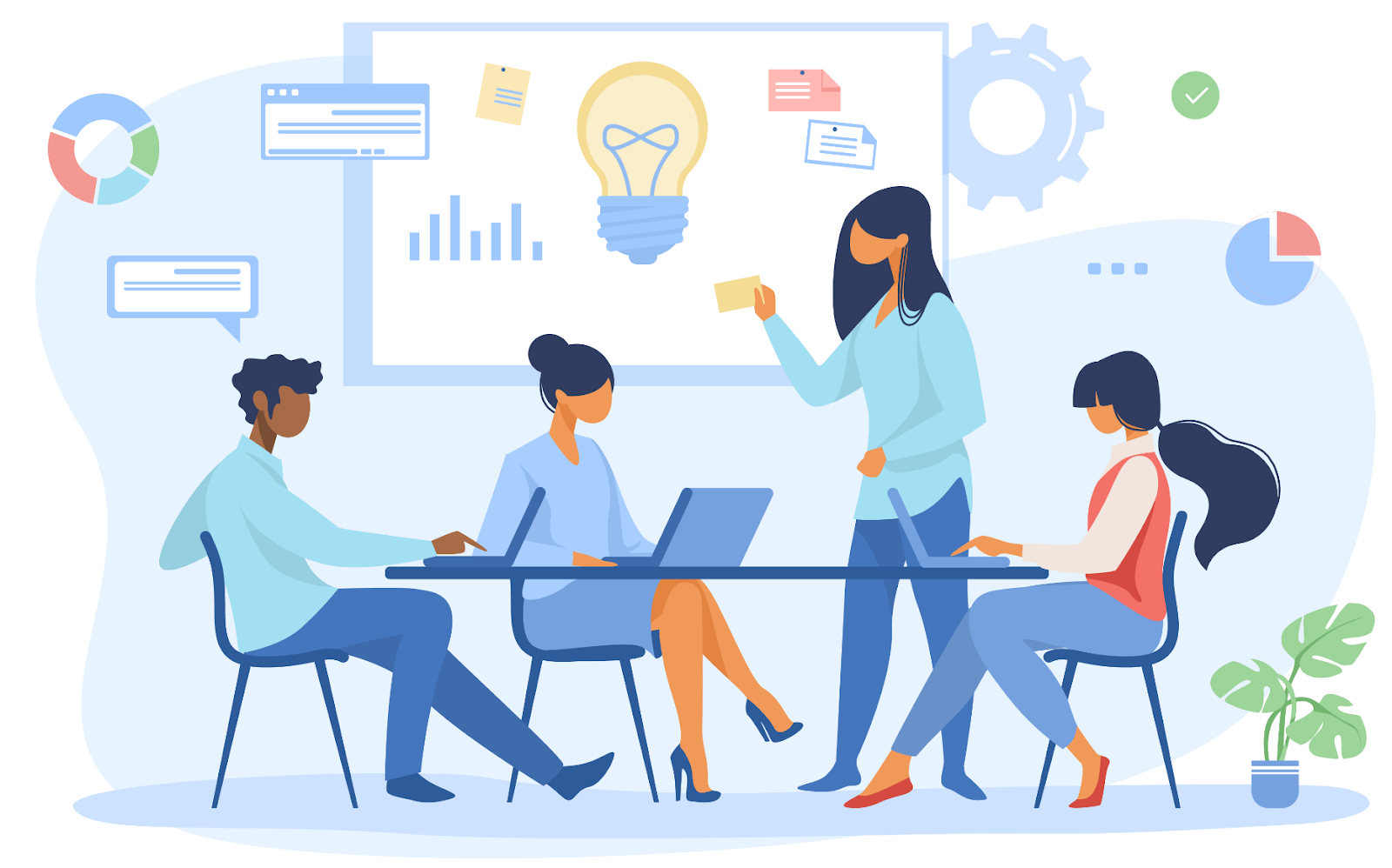 The StepN Future
The future or StepN appears bright. StepN is continuously developing and adding new elements to the game, with some exciting new things coming in their roadmap. This includes the recent NFT marketplace launchpad release, the achievement badge system, marathon mode, and the general brand expansion. 
Brand expansion seems to be successful, and StepN is working with top companies on Solana and BNBChain in order to release custom shoes. Additionally, they released Genesis sneakers, which popular YouTuber Barndog speaks about. It also looks like they will be increasing their social features to allow the app to be more community-led.  
Final Words
StepN is looking to become the biggest move-to-earn game out there. The app is cram-packed with excitement, whether it's NFT sneakers or simply being rewarded for exercise. With their in-game GMT coin, the game has attracted lots of interest from investors as well as players. This has led to a competitive and well-valued price for GMT, making it one of the only profitable apps. 
StepN has many features, and we urge you to try it out yourself. Move-to-earn games are becoming incredibly varied, exciting, and unique. Thanks to StepN, gamers and crypto-fanatics are getting fit, and earning money. StepN has created a whole new community of StepN users who may have never entertained these kind of crypto games.
Thank you for reading our guide.