Sweat Economy has announced that it is offering limited edition NFTs through its Sweat Wallet. The NFTs will be offered through a partnership with Few and Far, one of the biggest NFT marketplaces on the Near Protocol. We are also learning that the NFTs will actually be offered as part of SWEAT staking rewards.
We've collaborated with @FewandFarNFT to bring you an exclusive collection of NFTs! Limited supply, and only available to Sweat Wallet users!💧🎁

Stake SWEAT in the Sweat Wallet to be in with a chance of winning one…

5 lucky winners will also receive $300 of $FAR tokens⚡️ pic.twitter.com/jaROqpiZLi

— Sweat Еconomy 💧 (@SweatEconomy) September 27, 2022
How to Get These NFTs
All NFTs on offer under this program will have a limited supply. It's also unclear whether this is a one-time promotion or something Sweat Economy plans to do regularly. Either way, to stand any chance of winning, users must stake their SWEAT tokens through the Sweat wallet.
10,000 NFTs will be released as part of this rewards program. Sweat Wallet users will also be entitled to just one NFT. This means that there will be 10,000 winners.
There is also an additional cash reward for lucky winners. Sweat Economy will select five stakers who will receive an extra $300 worth of $FAR, the native governance token for the Few and Far marketplace.
The nature of the NFTs is also a mystery. The only thing we know so far is that these will be custom limited-edition giveaways.
Expanding SWEAT Staking Rewards
Over the past two weeks, Sweat Economy has significantly expanded SWEAT rewards to try and incentivize users to stake through the Sweat Wallet.
Just yesterday, the move-to-earn app announced that it will give away 6000 Amazon gift cards to several lucky stakers inside the Sweat Wallet. The promotion was much shorter in scale since it was valid for just 24 hours. But it reflects the growing effort by Sweat Economy to offer more staking incentives.
⏱️Ends tomorrow!⚡️

🎁We are giving away 6,000 Amazon gift cards to SWEAT stakers in the Sweat Wallet.

Download now, stake your SWEAT, and enter! pic.twitter.com/4EXAp9I7hH

— Sweat Еconomy 💧 (@SweatEconomy) September 26, 2022
There was also another promo where users were offered a chance to win an all-expenses paid trip to Qatar's 2022 FIFA world cup. Winners of that trip were also announced yesterday.
Based on these developments, it is highly likely that these types of promos will become quite common. After all, Sweat Economy notes in its roadmap that it intends to facilitate a wide variety of rewards for SWEAT staking in the longer term.
SWEAT Staking: A Success So Far
The SWEAT staking program appears to be doing quite well just a few weeks after it was officially launched. According to the most recent update from Sweat Economy, over 45 million SWEAT tokens have already been staked.
45 million SWEAT staked, and counting…

Minute by minute, users are staking more SWEAT in the Sweat Wallet app to 👇

• Earn up to 12% yield 😀

• Access amazing rewards 🎁#walkintocrypto pic.twitter.com/9cURQ4GBM5

— Sweat Еconomy 💧 (@SweatEconomy) September 20, 2022
This update was released about seven days ago, so it is possible that we are well above 45 million right now. On average, the staking program offers an annual yield of 12%.
There are some staking pools, however, earning more than that. In fact, an ongoing promotion on Ref Finance that allows users to double their rewards reached as high as 400% in APY.
Sweat Economy's Road Towards NFTs
Although Sweat Economy is now offering NFTs as part of the SWEAT staking rewards, there is a long-term plan to fully integrate these digital collectibles into its ecosystem.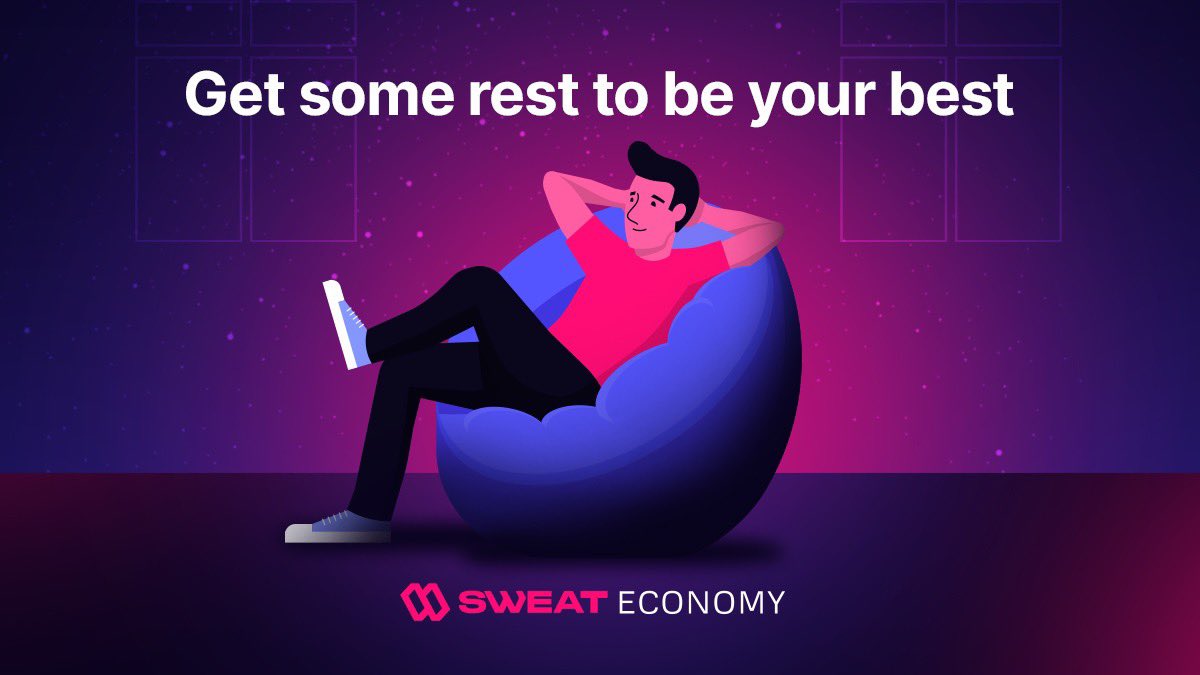 According to the project's roadmap, Sweat Economy plans to integrate web3 gaming and NFTs into its Sweat Wallet by the end of 2022. There is even a plan to create its own native NFT marketplace within the same wallet.
Sweat Economy also intends to bring in Dynamic NFTs that will have more utility and value than the usual static NFTs. Ultimately, it will be possible to buy and manage NFTs in one wallet without needing third-party applications.
How Sweat Plans to Bring 1 Billion People to M2E
Sweat Economy is a move-to-earn app that aims to popularize web3 fitness. The project is trying to challenge the dominance of STEPN and is offering a very interesting M2E model.
For starters, Sweat has reduced the barriers to entry significantly. You don't need to purchase any NFTs or sneakers to get started. Just download the app and start walking.
Before the SWEAT token was officially launched through a Token Generation Event earlier in September, users would get 1 SWEAT for every 1000 steps. But after the TGE, the number of steps needed to get 1 SWEAT is 5000.
It will become harder and harder to mint SWEAT tokens through walking in the future. Ultimately, 1000 steps will only get you 0.1 SWEAT. The goal is to make every step more valuable with time.
Also, unlike STEPN and other M2E apps that have solely targeted people who are in crypto, Sweat already has a huge following in web2. In essence, the app is bringing in new people to the blockchain instead of targeting existing users.
So far, over 13 million sweaters have joined Sweat in web3. This number will increase substantially over the coming months as more and more traditional Sweatcoin users make a move towards web3.
More Than Just an M2E App
Sweat Economy is trying to diversify away from move-to-earn. Through the Sweat Wallet, the project is planning to onboard tens of millions of people into crypto.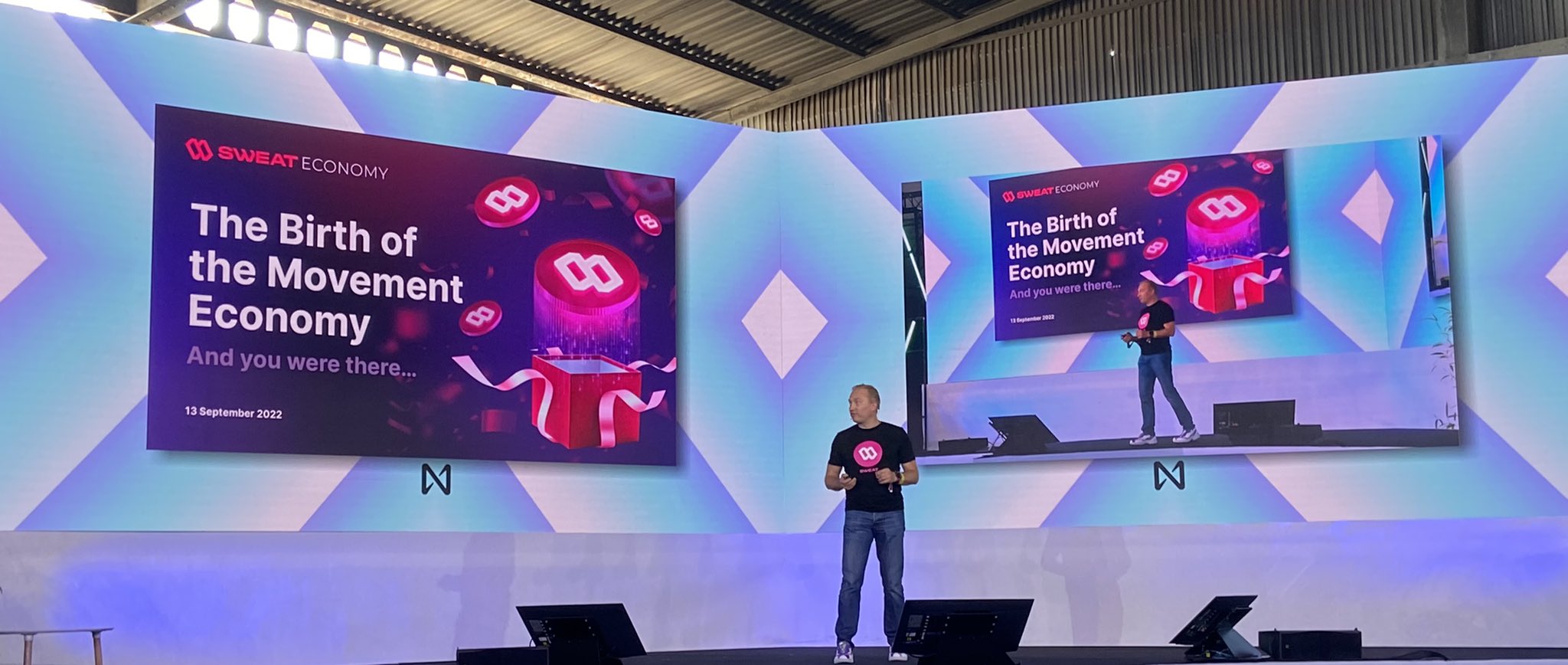 For instance, buying crypto through the Sweat Wallet will be possible. Sweat Economy is already working on adding fiat support to the wallet to make it easier for folks to buy and manage cryptocurrencies in one app.
We are also seeing efforts by the project to incorporate blockchain gaming and NFTs into its ecosystem. In the long run, Sweat Economy will be an integrated platform offering various services. This will not only help attract new users but also play a key role in user retention.