The SWEAT Token continues to achieve milestone after milestone a few days after it launched in September. But more so, stakers who want insane returns can now check out the SWEAT – NEAR pool on Ref Finance. The pool is currently delivering an Annual Percentage Yield or APY of 400%. This is way higher than the 12% APY initially promised by SWEAT Staking.
The SWEAT-NEAR pool on @finance_ref is currently offering an APY of over 400%! 💧

Want to put your SWEAT to work?

Read out how to guide here👇https://t.co/RWscDxe6pH pic.twitter.com/MKbGioWyXC

— Sweat Еconomy 💧 (@SweatEconomy) September 22, 2022
How To Stake on Ref Finance
Ref Finance is a native DeFi platform for the Near Protocol. The app has been offering extra rewards for SWEAT staking as part of the celebrations to mark the launch of the SWEAT Economy web3 fitness ecosystem.
Although this extra reward scheme is planned for just two weeks, it seems the SWEAT – NEAR pool is offering much more in returns than expected. So, for folks who want to stake on the Ref Finance platform, here are some steps to take.
First, create a Near Wallet. Anyone who was part of the SWEAT Token Generation Event on September 12th should have the wallet.
The second step is to connect the wallet on Ref Finance and head over to the SWEAT – NEAR Pool.
Thirdly, hit the 'Get LP Token' button and proceed to 'Add Liquidity.'
Once there is enough liquidity, hit 'Farm in V2'. You will be redirected to the main farm page.
From this page, users can go ahead and click 'Stake', choose the number of SWEAT tokens they want to stake, and that's it.
You can check out our detailed article here about the Ref Finance liquidity mining rewards and the process to get involved.
SWEAT Staking: A Success So Far
The SWEAT token was sent to over 13 million Sweat Wallets at launch, bringing millions of new users to web3. Ever since SWEAT staking has seen some outstanding successes.
According to an update released by the Sweat Economy team on September 20th, over 45 million SWEAT tokens had already been staked, less than a week after the official TGE.
45 million SWEAT staked, and counting…

Minute by minute, users are staking more SWEAT in the Sweat Wallet app to 👇

• Earn up to 12% yield 😀

• Access amazing rewards 🎁#walkintocrypto pic.twitter.com/9cURQ4GBM5

— Sweat Еconomy 💧 (@SweatEconomy) September 20, 2022
The Sweat Economy is also working hard to offer decent rewards for SWEAT staking. In addition to the average 12% APY, there are also other goodies designed to incentivize staking.
The move-to-earn app recently announced that it would be offering an all-expenses paid trip to the FIFA 2022 world for one lucky SWEAT staker. Users also stand a chance to win Macbooks, gift cards, and so much more.
Other Major Milestones for The SWEAT Token
SWEAT has also been making headlines away from the impressive staking stats. For starters, the token is now fully integrated into the Trust Wallet. This will allow users to send and receive ERC-20 standard SWEAT tokens easily.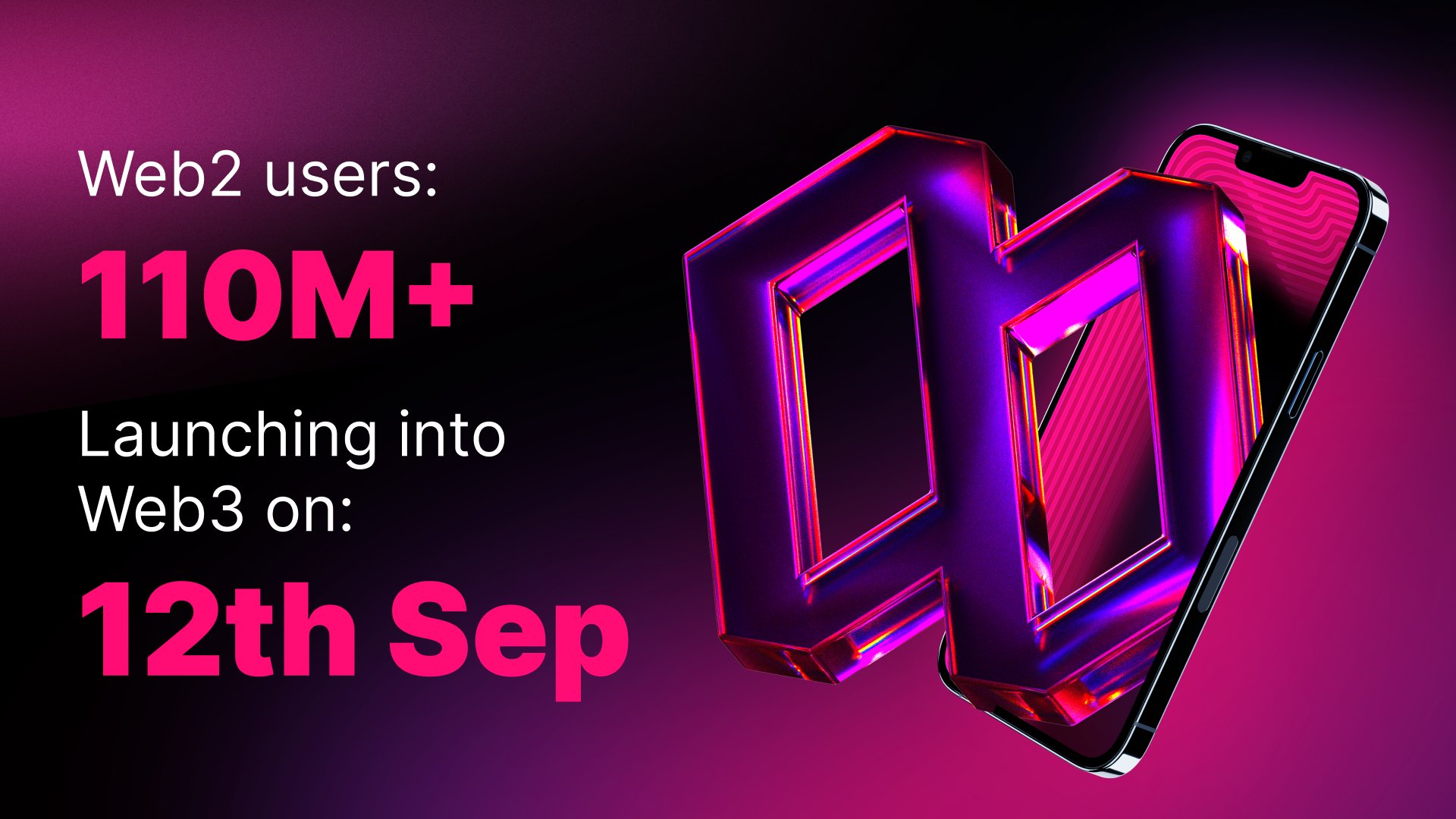 Initially, the token was native to the NEAR protocol. But an ERC-20 version was launched shortly after the TGE to support cross-chain interoperability.
We are also learning that Coinbase Prime will now begin to support custody of the ERC-20 SWEAT token. The move comes after the M2E coin completed listings in several major exchanges, including DEXs like Uniswap.
More amazing news! @TrustWallet has integrated $SWEAT 💧

You can now send and receive SWEAT (ERC-20) to your #TrustWallet 🎉#walkintocrypto 💧⚡️ pic.twitter.com/4nPXI87ZQu

— Sweat Еconomy 💧 (@SweatEconomy) September 21, 2022
The ultimate goal is to make SWEAT available to the Sweat Economy community in several ways while also expanding its utility in the future.
Sweat Economy: Breaking Records in Crypto
The Sweat Economy, a new move-to-earn app that has transitioned from web2, broke all crypto records literally after launch. The TGE, for example, distributed over 4.7 billion tokens to over 13 million Sweat Wallets.
The wallets had been pre-created in anticipation of this launch. There has never been any other Dapp that has reported such outstanding success at launch. Additionally, SWEAT set a new record in its first IDO on Maker DAO, selling out in less than 15 minutes, and raising $1 million in the process.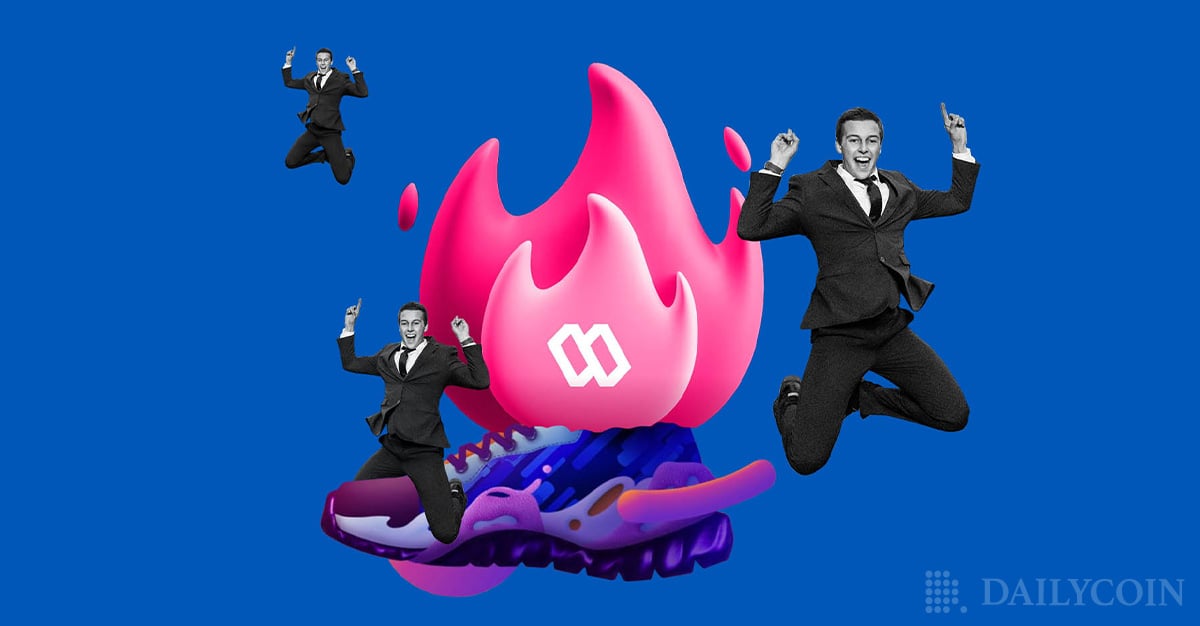 But that's not all. The Sweat Wallet gathered so much momentum after its launch that it became the number 1 finance app in over 51 countries. Also, the wallet was, at one point, the most used Dapp in the world, according to tracking by Dapp Radar.
The Sweat Wallet was getting more active users than popular DEXs like PancakeSwap and others. Although it has since retreated from the top, it still ranks well within the top 5.
What makes this success quite the story is how fast it has come. It's only been ten days since SWEAT was launched, and so far, it seems the app is building a massive buzz around it. And with crazy APYs of 400%, SWEAT will remain in the headlines in the foreseeable future.
One week since $SWEAT token launch, and the Sweat Wallet is the most used DApp in Web3 on @DappRadar.

Thank you to our amazing community for the support! This is only the beginning of the journey💧 pic.twitter.com/gd1XJmgI5X

— Sweat Еconomy 💧 (@SweatEconomy) September 20, 2022
Sweat Economy's Transition to Web3: Lessons for Other Platforms
The way Sweat Economy has smoothly transitioned from web2 to web3 provides many lessons and optimism for other web2 platforms that want to venture into the blockchain world.
In fact, Sweat Economy is integrating key aspects of its web2 fitness app, including its M2E reward token Sweatcoin, into its web3 ecosystem. So, what can other web2 platforms learn from this success?
For starters, Sweat Economy has the perfect product for web3. Move-to-earn, a new web3 lifestyle concept, is already popular and could drive millions of people to the blockchain in the coming years.
Also, Sweat Economy started by setting up the infrastructure needed to scale. Built on the Near Protocol, the Sweat Wallet app is open to millions of people thanks to its security, low gas fees, and scalability.
Finally, the M2E web3 project significantly lowered the entry barriers for its web2 community. In fact, the only thing Sweatapp users need to transition to web3 is the Sweat Wallet. The wallet can be created free of charge on the Near blockchain.
The stage is now set for Sweat Economy to march into dominance in the move to earn revolution. It's just a matter of time!