Sweat Economy, the newest and one of the most popular M2E apps, has just concluded a major NFT mint on the Near Protocol. The web3 fitness app announced that it minted and distributed 10,000 NFTs. This is the largest mint in the history of the Near Protocol.
The NFTs are part of SWEAT staking rewards. They will be distributed to Sweat Wallet users in partnership with Few and Far, the biggest NFT marketplace on the Near Blockchain.
🎉Largest EVER mint of NFTs on @NEARProtocol 🎉

Our staking rewards collaboration with @FewandFarNFT has broken a new record!💧

10k NFTs minted and distributed – check on-chain 👇 https://t.co/hZ4jYKU1Z6 pic.twitter.com/pANp2iZ90M

— Sweat Еconomy 💧 (@SweatEconomy) October 6, 2022
Sweat Economy NFTs
The Sweat Economy decided to venture into NFTs about a week ago after announcing a partnership with Few and Far. The move to earn app is trying to incentivize SWEAT token holders to stake their coins, and as such, it wanted to offer NFT rewards as part of this strategy.
At the time of the announcement, the move-to-earn platform announced that 10,000 limited edition NFTs will be minted Onchain. They will then be distributed to 10,000 wallets, meaning that each of the chosen winners will get a single NFT.
It seems like these NFTs have been minted and distributed in record time. But that's not all. The web3 fitness app also partnered with Paras, another Near NFT marketplace.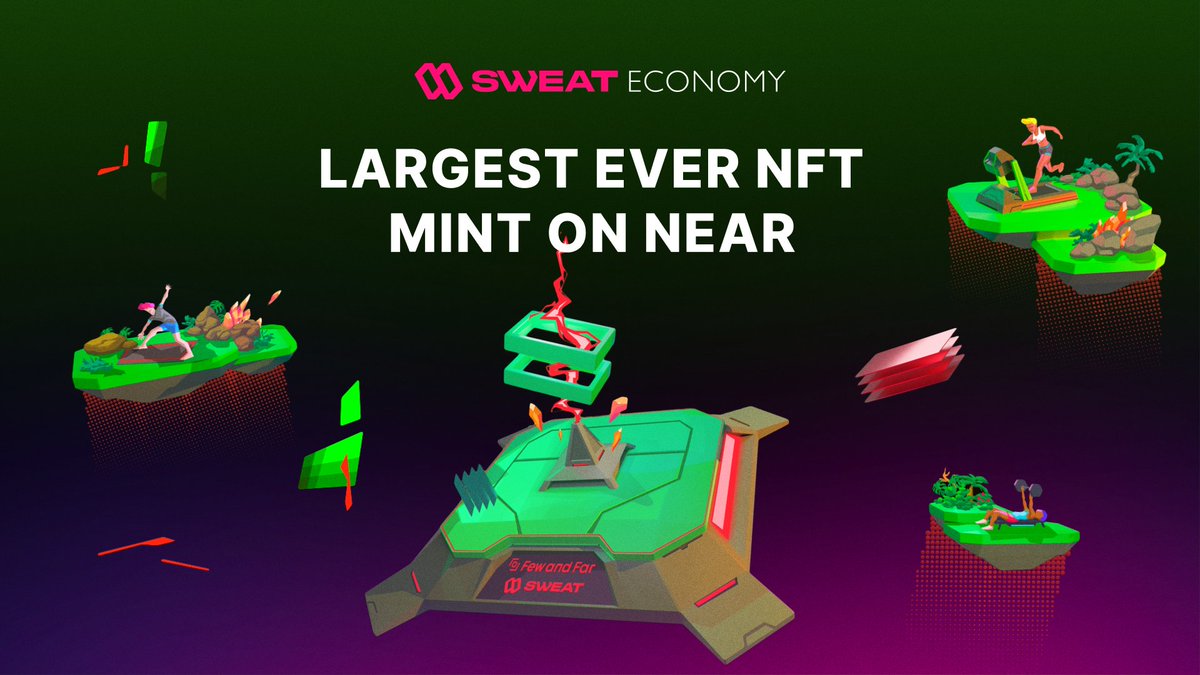 Just like the Few and Far deal, Paras will help Sweat Economy distribute NFTs as part of SWEAT staking rewards. The NFTs will also be offered to users of the Sweat Wallet only.
NFTs on Near Protocol
When it comes to NFTs, Near is not always a big name in the industry. Although the protocol offers immense benefits, it continues to lag behind other chains as far as NFT minting goes.
In fact, according to data from CryptoSlam, the Near Protocol is not even among the top 20 blockchains in terms of NFT sales.
However, this may not stay the same for long. Near is trying to appeal to more NFT creators thanks to its super speeds, scalability, and more so low minting fees.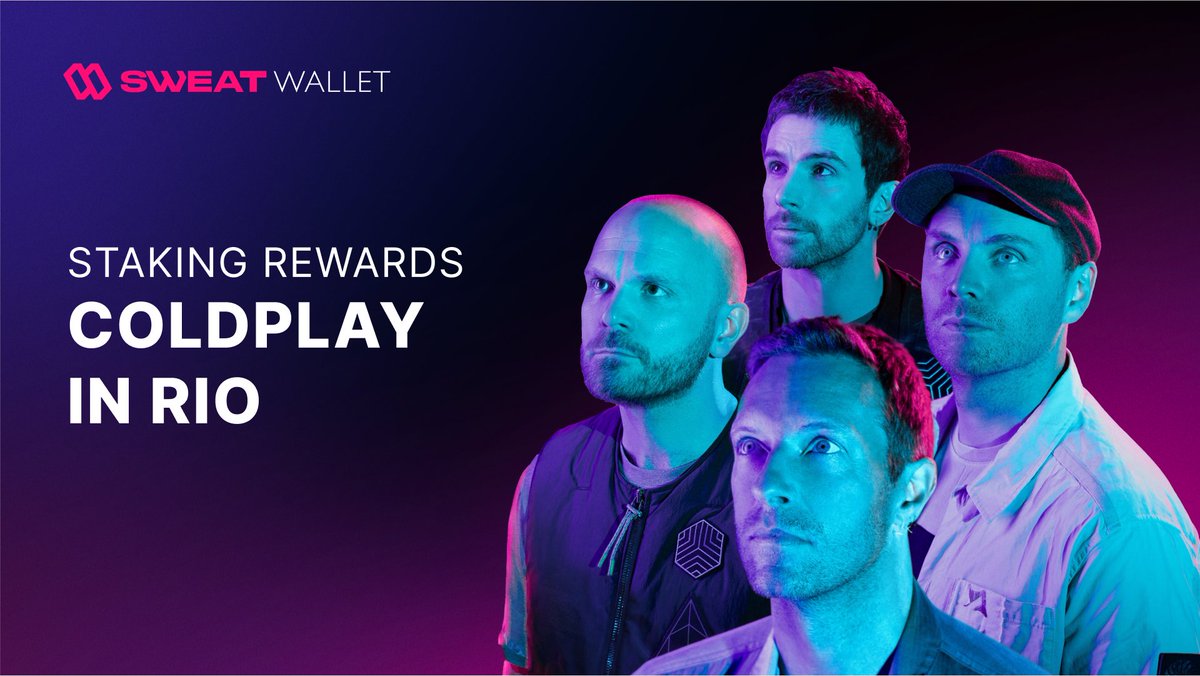 Additionally, the blockchain has also seen the integration of several NFT marketplaces. The most notable of them include Paras and, of course, Few and Far.
It's also worth noting that signing up Sweat Economy as part of its ecosystem could be a game changer for Near. Sweat has, in fact, brought over 13 million new users to the Near Protocol. It's a huge growth in the user base for the chain.
The move-to-earn app has also made it clear that NFTs will be part and parcel of its ecosystem in the long term. This will likely drive more NFT minting on Near, bringing the blockchain to par with other competitors in the decentralized world.
Additionally, the Sweat Economy is already shaping up to become the biggest project ever on the Near Protocol.
Why Sweat Economy is Exploring More NFTs
When Sweat Economy made the jump to web3, its slogan was quite telling. In essence, the platform wanted its community of over 120 million users to literally 'Walk into Crypto". Sweat Economy aimed to be a much bigger movement that goes beyond rewarding users for exercise.
It also wanted to be the ramp that finally brought millions of people into web3. This was largely going to happen through the Sweat Wallet, one of the most popular Dapp ever created.
The main reason why the platform is exploring NFTs is linked to the Sweat Wallet. In order to help millions of people walk into crypto, Sweat Economy has significantly expanded its wallet's utility.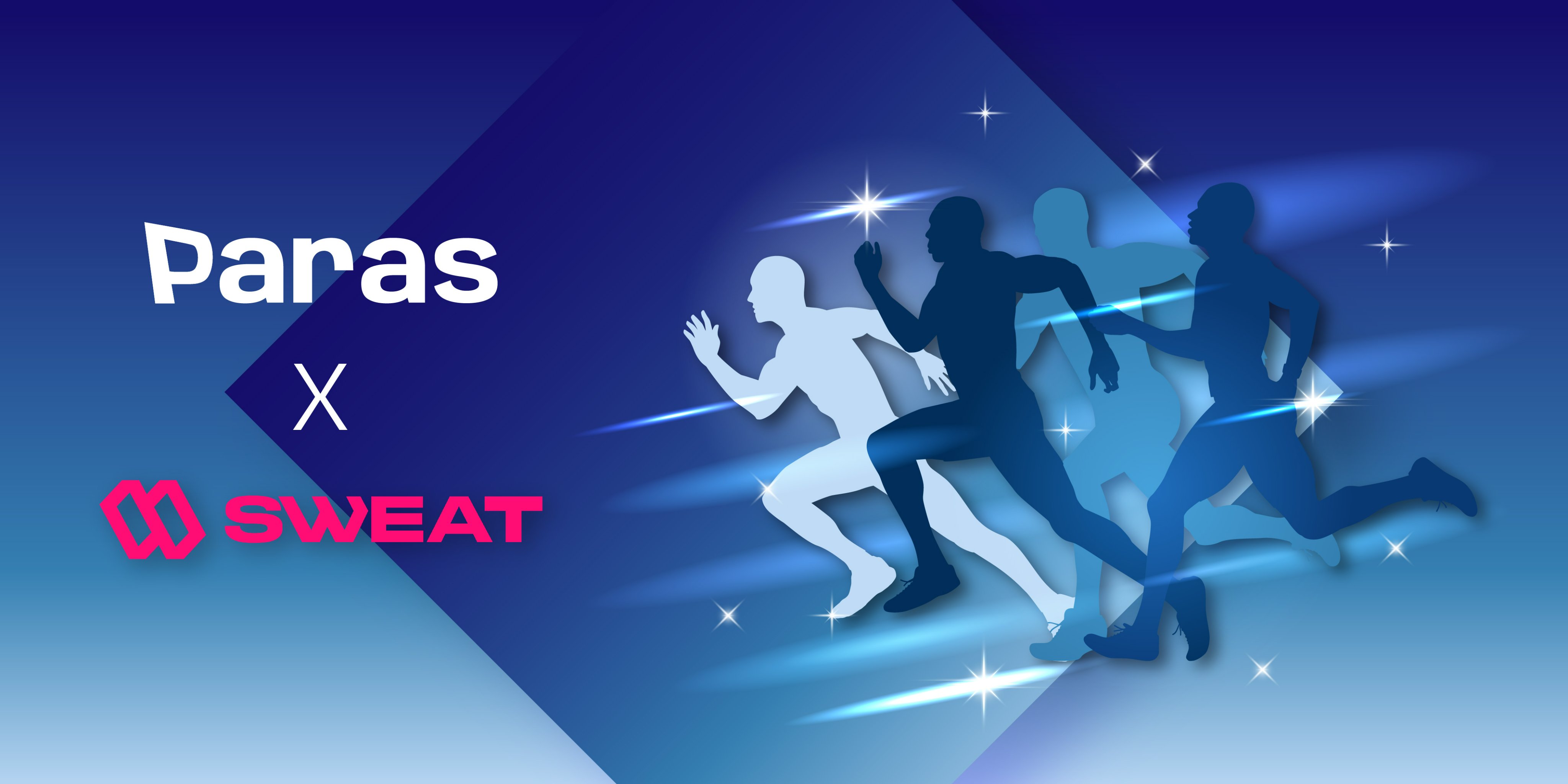 For now, users can engage in DeFi activities like staking while also buying crypto from the secondary market using the same wallet. The fact that users can also get some NFTs sent their way is another plus in the overall utility of the Sweat Wallet.
Ultimately, Sweat will try to give its users more avenues to interact with NFTs to boost the success of the wallet in the long term.
Sweat Economy's Long-Term Vision for NFTs
So far, Sweat Economy's move towards NFTs has largely been very basic. Although the platform has already minted 10,000 NFTs for its growing community, this is just a small part of the long-term grand plan.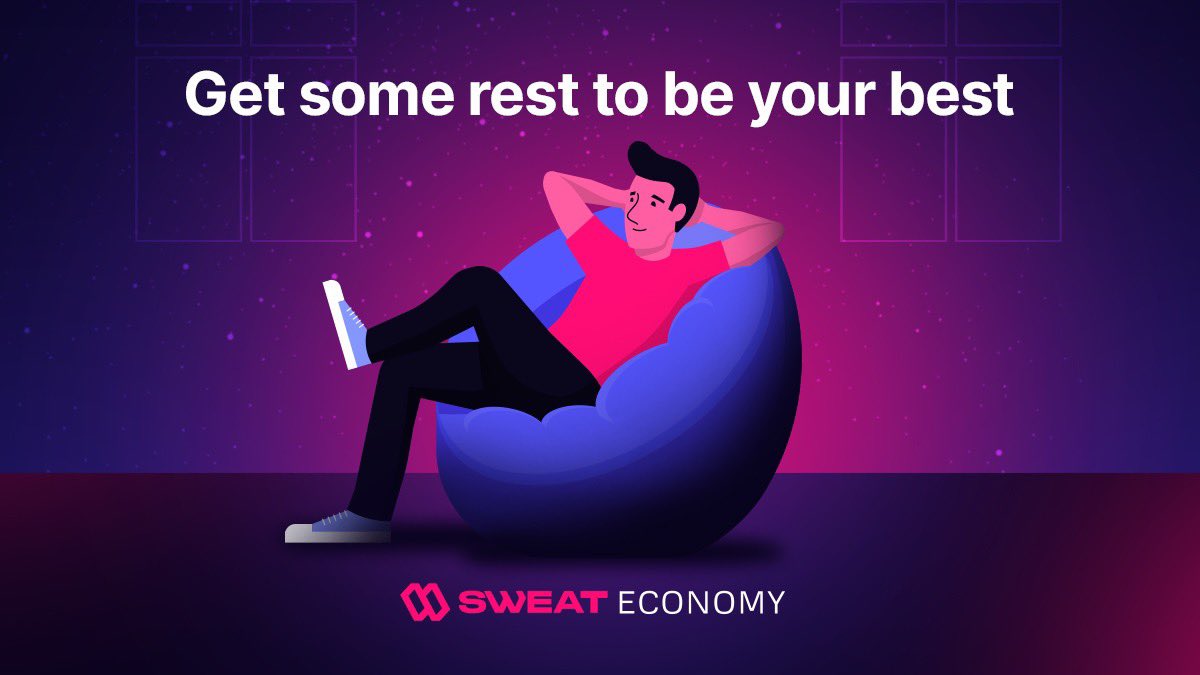 In fact, the project's roadmap envisions the integration of NFTs into the Sweat Wallet using various ways. First, Sweat will offer exclusive NFTs that will unlock and drive more utility within the Sweat Wallet.
We are not sure how this would work. However, it will most likely follow the model of other M2E apps where ownership of exclusive NFTs gives users access to exclusive perks. There is also a plan to introduce casual P2E gaming in the Sweat Wallet.
This will be another avenue for users to earn an income beyond the coins minted through steps. Users will likely need some NFTs to not only access these casual P2E games but also to maximize earnings. The full NFT integration is expected to happen somewhere in Q4 2022.