Move-to-earn gaming is becoming increasingly popular. Everyone is getting involved with move-to-earn games for passive income or fitness and lifestyle benefits. Among move-to-earn games, there are three that stand out. StepN is arguably the most popular move-to-earn game, followed by Sweatcoin and RunBlox. In this article, we will be looking Sweatcoin vs StepN vs RunBlox, and their key differences. Let's get started.
What Is Move-to-Earn? 
Move-to-earn gaming is an emerging concept in the Web3 sphere. Move-to-earn games allow you to partake in physical activity in exchange for different rewards. These rewards can range from in-game tokens to redeem real-life rewards, services and products or cryptocurrency tokens.
Move-to-earn gaming has completely taken the Web3 world by storm. With the ability to earn real and cryptocurrency through gaming, users are finding new ways to stay active and healthy. Move-to-earn games primarily feature sneaker NFTs, with the ability to make game currencies to level up your rewards. Some move-to-earn apps even have Olympic athletes and other sports icons backing their work.
So, without further ado, let's look at Sweatcoin vs StepN vs RunBlox.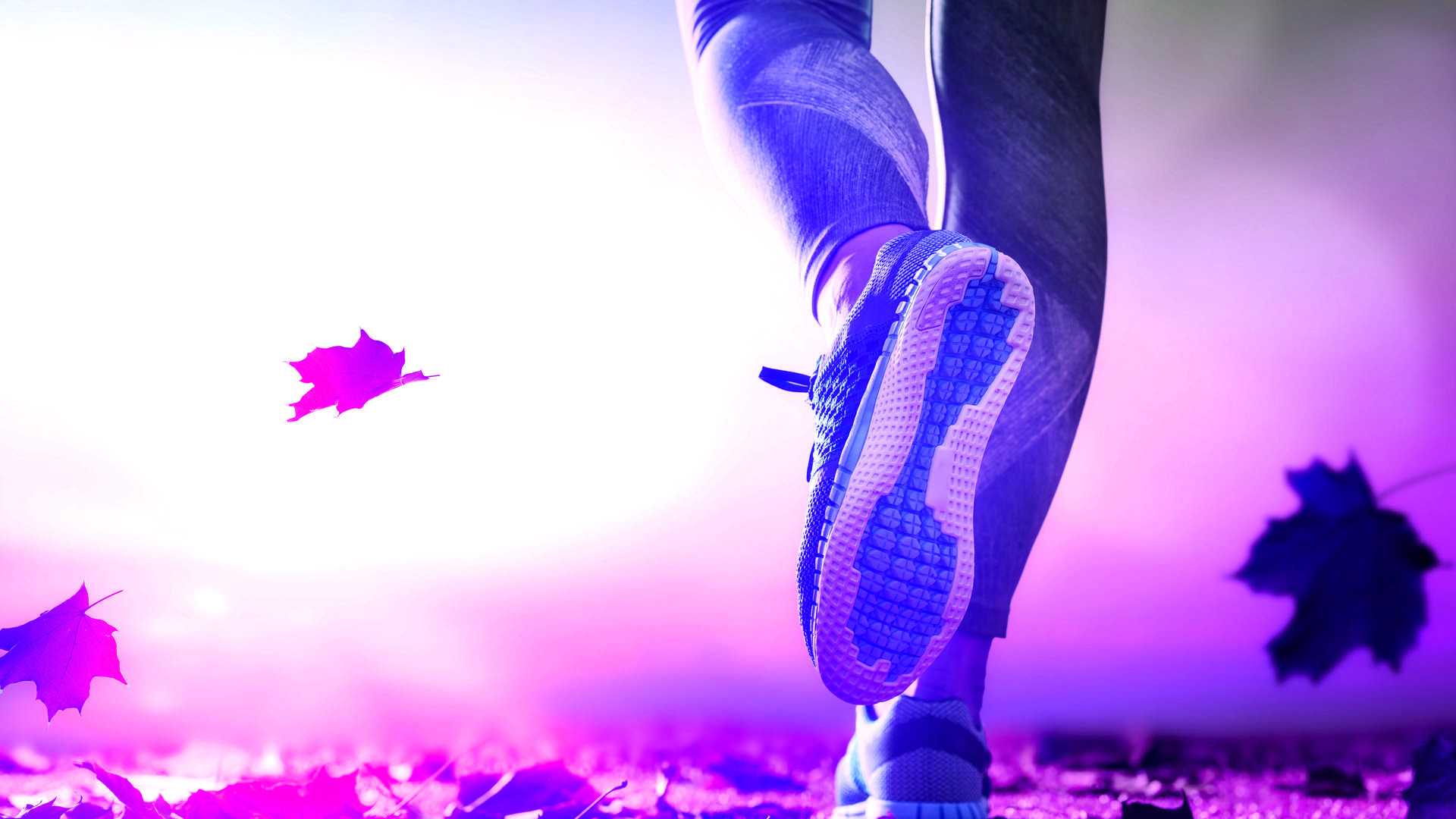 Sweatcoin
Sweatcoin is the product of Sweateconomy. Sweateconomy is responsible for creating Sweatcoin and the upcoming Sweat Wallet. Sweatcoin was invented in 2014, and the organization is based in the UK. The app has proven to be extremely popular over the past few years. Now, they are introducing their own currency named Sweat.
Sweatcoin pays you to get fit with a digital currency called Sweatcoins. These sweatcoins are different from the upcoming Sweat tokens because Sweat is the new crypto token exchangeable for real money. Sweatcoins serve as the game currency, and you can earn one sweatcoin by doing 1,000 steps. You can make between 10-25 sweatcoins daily if you have a super active lifestyle.
How Does It Work? 
Sweatcoin can run in the background of your device. Additionally, the app differs from RunBlox and StepN because it does not use cryptocurrency. Sweatcoins are the in-game currency, and you can exchange them for great rewards. The concept is quite simple, and users love how hands-off the app is.
Rewards
Some of these rewards include physical items such as food boxes, gift sets, jewelry, and fitness devices. However, you can exchange your sweatcoins for virtual rewards such as free Amazon Prime memberships and online learning courses. Additionally, sweatcoin allows users to donate their sweatcoins for good. Users can donate their sweatcoins to support indigenous communities and end poverty.
StepN
StepN is an awesome move-to-earn game that combines fitness with Web3. StepN rewards users for walking, running and jogging outside. StepN is more complicated than Sweatcoin, but this is due to the valuable tokens and NFTs within the app.
StepN features a native currency called GMT to gain rewards. GMT serves as the game's primary tokens, with a maximum supply of 6 billion. The more you level up in StepN, the more GMT you can earn. GST acts as the spending token within StepN, and you can use this for upgrading and leveling up.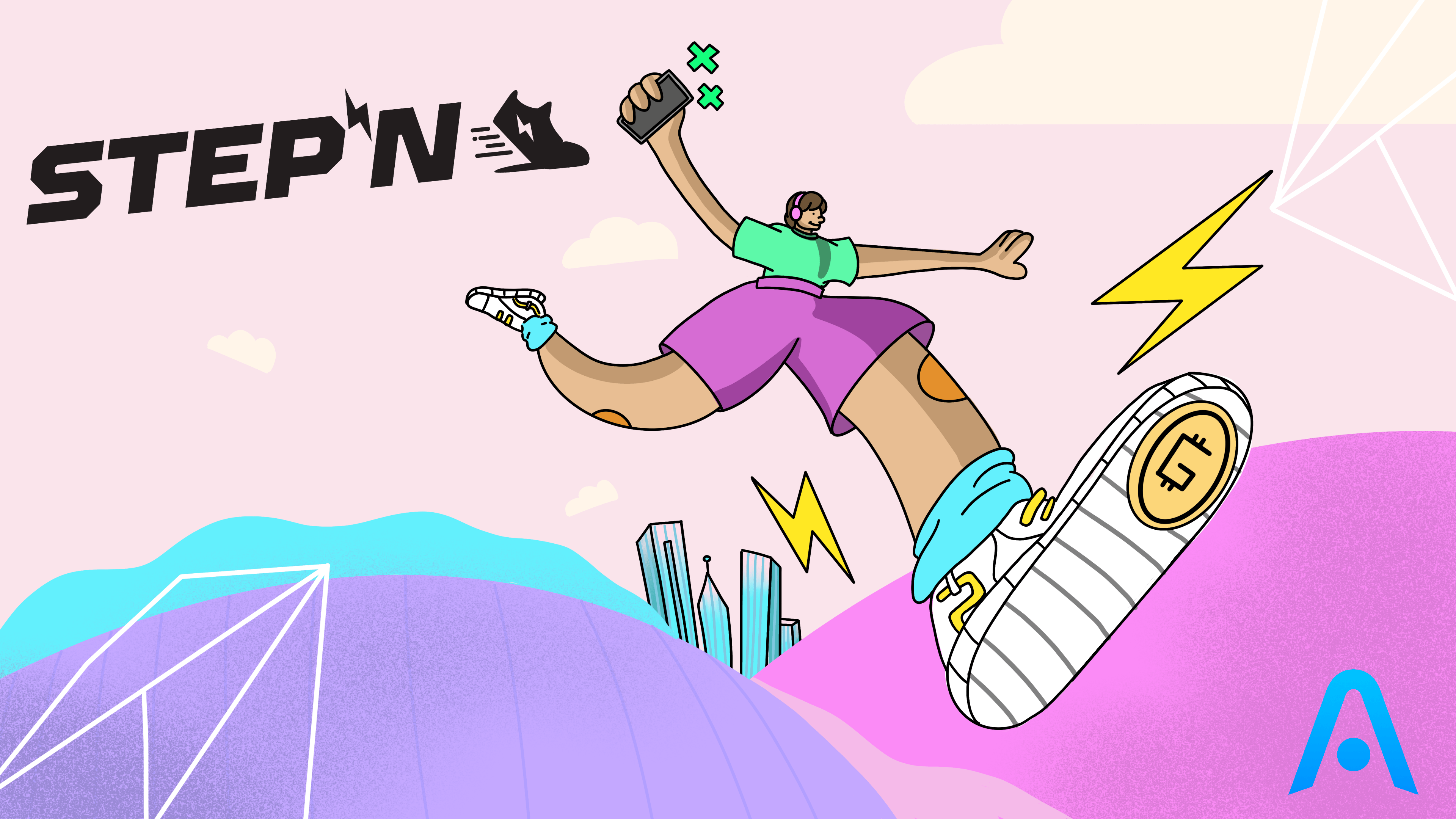 How Does It Work? 
StepN works by tracking your physical activity. You can run StepN in the background, but you must actively engage with the app before you set off on a walk, jog, or run. When you download StepN, you need to connect your wallet. This allows you to start earning. Before you start earning in StepN, you need to transfer SOL in order to purchase NFT sneakers.
StepN features NFT sneakers. These sneakers act as your representative avatar or character and represent your physical activity levels when using the app. StepN has a giant NFT marketplace where you can select your sneakers. However, the NFT sneakers have different attributes, qualities, and levels. The higher level your sneaker is, the more features it can have. This will affect how much GMT you can earn, and you can also upgrade your sneakers to ensure you are making the most money.
Rewards
The rewards in StepN are quite simple. You can earn tokens anywhere, at any time. Of course, the number of tokens will ultimately depend on your sneakers, attributes, and speed. The more you walk, jog, and run, the more you earn. You can choose to cash out your tokens in your wallet or use them to continue upgrading your sneakers for more rewards.
RunBlox
Finally, we have RunBlox. Built by OpenBlox, RunBlox also rewards you for physical activity. In RunBlox, you can run, burn and earn within their app. RunBlox works similarly to most move-to-earn apps, but it is most similar to StepN. To earn tokens in RunBlox, you need to purchase an NFT sneaker to track your movements. The game has elements of social-fi and game-fi, with custom-designed NFTs that are airdropped to the game's Genesis holders.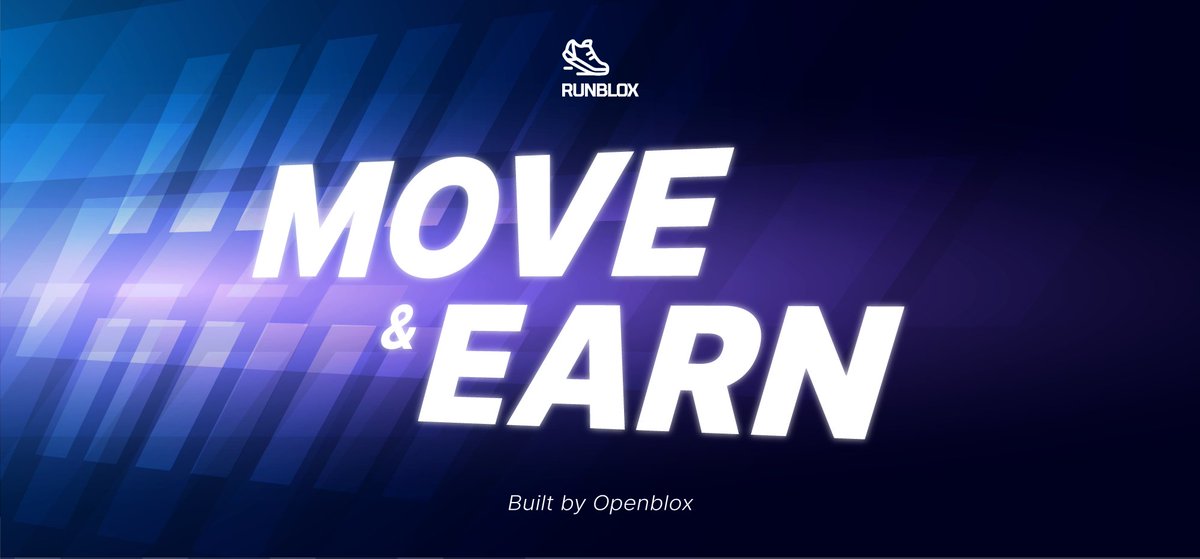 How Does It Work? 
RunBlox requires users to set up their wallets to start burning and earning. After you have connected your wallet, you will need to buy an NFT in the RunBlox marketplace. Once you have purchased the NFT, you are ready to start earning.
There are also NFTs in RunBlox, and they work similarly to other move-to-earn games. You should pick a shoe that fits your fitness level and your chosen activity well. All of the shoe types are based on the races in the OpenBlox world, covering Shark, Insect, Hardshell, Flower, Dragon, and Techno. The shoes have different attributes, including attack, luck, speed, and hit points. Similar to StepN, your rarity will also affect your earnings.
The in-game token in RunBlox is RUX, with the platform currency being $OBX. Each time you level up, you can earn more RUX. You can also mint your shoes to increase your RUX earnings.
Rewards
For the RunBlox ecosystem to stay consistent, RUX needs to be burned. This is done through minting, leveling up, and repairing shoes. There is a daily earning cap, and the higher level you are at, the higher your earning limit will be. Aside from the standard exchangeable RUX rewards, there are LootBoxes available in RunBlox. These boxes contain randomized special awards with different rarities and properties.
The Key Differences
So, we can see how each app works and how they are different. What makes each game unique? Let's get the lowdown on this.
StepN 
StepN is regarded as the king of move-to-earn games. It is one of the first and most popular games, with a unique mission. Currently, the price of GMT is $1, whilst the price of RUX is $0.2. The game also has a considerable community focus that cannot be replicated. StepN features more opportunities to upgrade and earn more, especially with the price of GMT. In the Web3 world, StepN was the first app to introduce NFT sneakers, with a vast marketplace dedicated to creators and buyers. Like Sweatcoin, StepN runs in the background of your device, whereas RunBlox does not.
RunBlox
RunBlox bases its race names on the OpenBlox world characters. This is an excellent feature, as it connects OpenBlox to RunBlox.
Additionally, RunBlox is a newer game, meaning its token and gameplay is not as developed as StepN. Hopefully, we will see more unique developments within the RunBlox world. Finally, the addition of LootBoxes is unique to the game, serving as its prize feature.
Sweatcoin
Sweatcoin's most significant difference is that it does not have a cryptocurrency (yet). Sweatcoin cannot provide users monetary rewards but physical or virtual rewards. With Sweatcoin, there is also the ability to donate to good causes. Sweatcoin is more low maintenance, and you can forget the app is even running. It will still count your steps, and it also counts your steps indoors, unlike these other games.
Final Words
So, when it comes to Sweatcoin vs StepN vs RunBlox, what are their differences? Overall, Sweatcoin is pretty different to our other games, and RunBlox does not have many unique features. Sweatcoin can offer users a passive earning experience that does not involve real currencies. Users can be rewarded through virtual and physical benefits rather than money. If you are looking to get fit among a great community, StepN leads above the others. RunBlox is on its way to including similar features. All three games are great in the move-to-earn world, but the one you choose depends on your use.