Sweat Economy is an ecosystem rewarding people for movement and physical activity. Sweat Economy is responsible for the much-loved Sweatcoin and Sweat Wallet, the anticipated crypto app. 
With an app that defines itself as one of the first and most popular in the move-to-earn field, Sweat economy has over 76 million users using Sweatcoin. The idea was to incentivize people to get moving with the reward of tokens and prizes. And they were successful.
In this article, we will be looking at this rapidly growing ecosystem and what it all means. So, without further ado, let's get started.
What Is Sweat Economy? 
Sweat Economy is a project that combines Sweatcoin and Sweat Wallet. Sweat economy covers all parts of the Sweat movement, including the Sweatcoin user moving, the blockchain that creates Sweat, and the buying, selling, and exchange of Sweat. The Sweat token is currently being built on the NEAR blockchain. 
Sweat economy claims to have founded the 'entity of the open economy of movement.' This has been done by tokenizing physical activity, earning the crypto token Sweat (different from Sweatcoins). Thanks to the blockchain, this token has an entire economic system, where its actual value can be exchanged and calculated.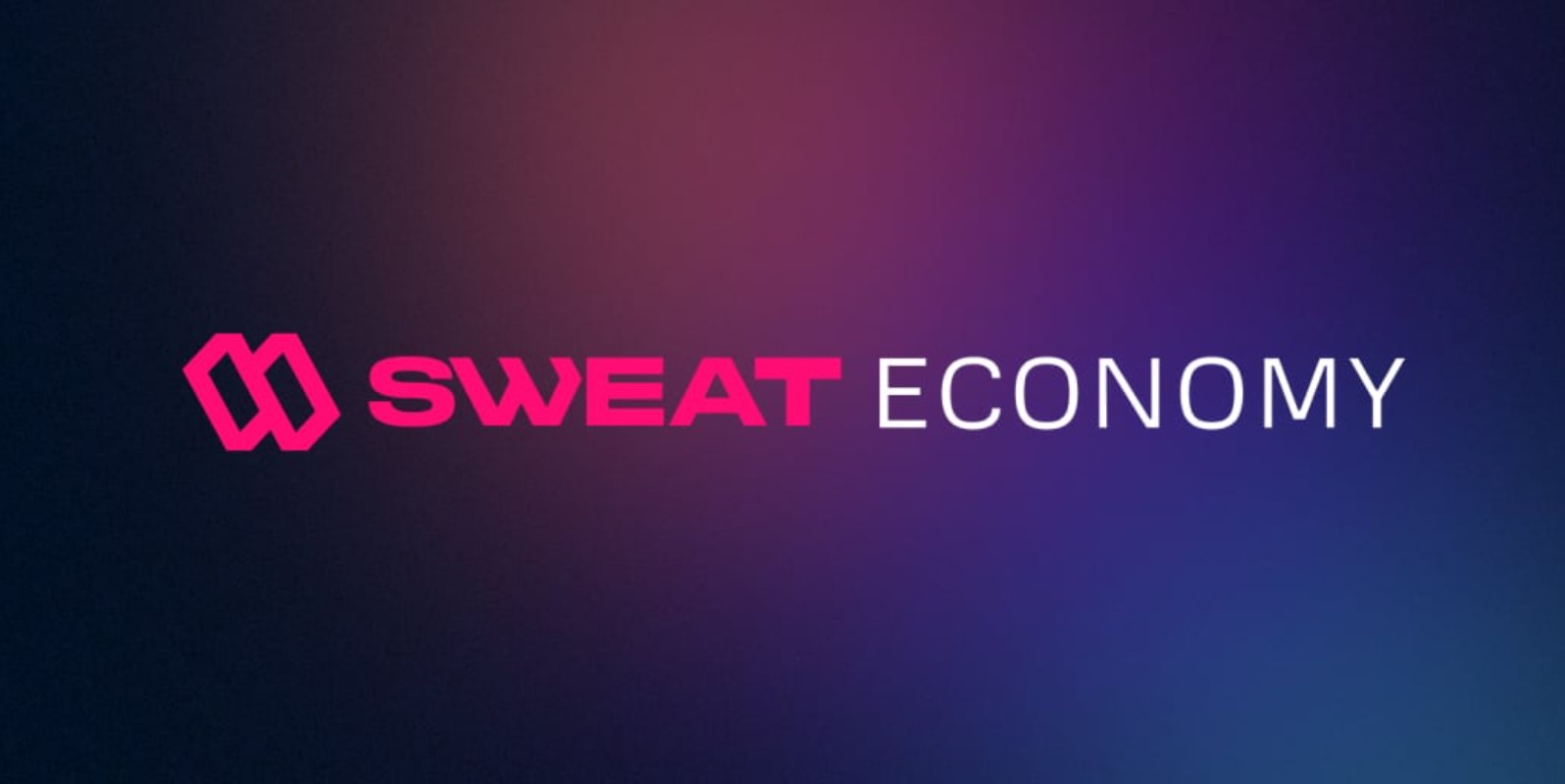 What is Sweat? 
In this case, we're not talking about actual Sweat. Sweat refers to the new crypto token made by Sweat Economy. You can only create this token through the Sweatcoin app by walking, jogging, or running. However, Sweat Economy aims to allow users to earn Sweat through other activities such as cycling and swimming. 
Sweat Economy's Aims
Sweat Economy is a rapidly growing project, with over 600 partners and funders involved in the entire idea. In the first part of 2022, $70 million worth of prizes and services were won through their Sweat tokens. 
The mission of Sweat Economy has remained the same since the introduction of Sweatcoin. When Sweatcoin was introduced in 2016, the idea was to inspire a fitter, healthier, and wealthier planet. This slogan is impressive, with an equal focus on wealth and health. Sweatcoin became a hit, and everybody was signing up. 
The value creation formed the new Sweat Economy with an entirely new way to move. Increasing physical activity with the promise of reward develops a healthier, more fulfilled world. Additionally, users who were becoming active were more likely to improve other aspects of their lives while using Sweat to improve their health. 
What Is Sweatcoin?
Sweatcoin is the star of Sweat Economy, their first and most successful project. Ultimately, the success of Sweatcoin paved the way for Sweat Wallet. 
Sweatcoin was invented in 2014. Sweatcoin is a free app that rewards your daily steps in the form of Sweat tokens. It is entirely up to you what you do with these tokens, whether you redeem them on cool gadgets and products or keep them for a rainy day. Sometimes, the app has huge prizes such as phones and laptops that will require many Sweat coins. 
What makes Sweatcoin different?
It is argued that the app was one of the founding fathers of the move-to-earn concept, but simply without cryptocurrency. Instead of cryptocurrency, Sweatcoin uses an internal reward system which we know as Sweat.
However, 2022 is the year that Sweatcoin will launch its own native coin that is exchangeable. Since the announcement of Sweatcoin's new currency, more than 150,000 users have signed up in anticipation of their new cryptocurrency. 
How Does Sweatcoin Work? 
Similar to revolutionary move-to-earn apps such as StepN, Sweatcoin works by rewarding your physical activities with tokens. However, how is Sweatcoin different? Sweatcoin differs from StepN and RunBlox because it does not currently use cryptocurrency. However, as we said, this is going to change this year. 
Sweatcoin was first introduced to the public in 2016 after two years of development. This project coincided well with many cryptocurrencies and NFT projects, so it is no surprise that Sweatcoin is also implementing its own native currency. 
When you sign up for Sweatcoin, you are greeted with a homepage and a tracker. Unlike many other apps, Sweatcoin counts your indoor steps as steps. This means that you can increase your Sweatcoin balance from the comfort of your own home and outside. Sweatcoin continuously counts your steps and even runs in the background of your device. 
It takes 1,000 steps to earn one Sweatcoin in the app. Although this does not sound like a lot, you could make 10-20 Sweatcoins a day with an active lifestyle. When it comes to rewards, the rewards are well priced for how many coins you earn. For example, for 50% of jewelry, you will pay 10 Sweatcoins. This is ten days of only walking 1,000 steps a day. There are hundreds of digital awards available on Sweatcoin, from a free month of Amazon Music for 5 Sweatcoins to 70% off fitness courses for the same amount. 
With Sweatcoin, you have the option to shop, donate, or bid. Donating Sweatcoins for good involves donating to campaigns and charities.
Finally, you can use your Sweatcoins to bid on high-end products such as the latest iPhone or the Sony PlayStation 5. 
What is Sweat Wallet? 
Sweat Wallet is the new crypto wallet app where you can earn Sweat, the new cryptocurrency. Sweat Wallet will be released in September 2022, and there are already over 11 million registered users. 
With the Sweat Wallet app, Sweatcoin lovers will be able to earn Sweat cryptocurrency for their steps without initial investment. Additionally, you can stake your Sweat crypto for amazing rewards, and access Web3 offers from Sweat Economy partners. So, if you currently use Sweatcoin, it may be worth signing up for Sweat Wallet to start earning Sweat crypto. 
Sweat Economy has worked on its own decentralized autonomous organization. As a Sweatcoin user, any Sweatcoin balance that you have earned is not the same as Sweat, because Sweat currency is a cryptocurrency in its own form. But, current Sweatcoin users may earn free crypto to go towards their new currency. So far, Sweatcoin has raised over $13 million for its September crypto launch. According to their site, Sweat Economy claims that 22 billion Sweat tokens are ready in circulation.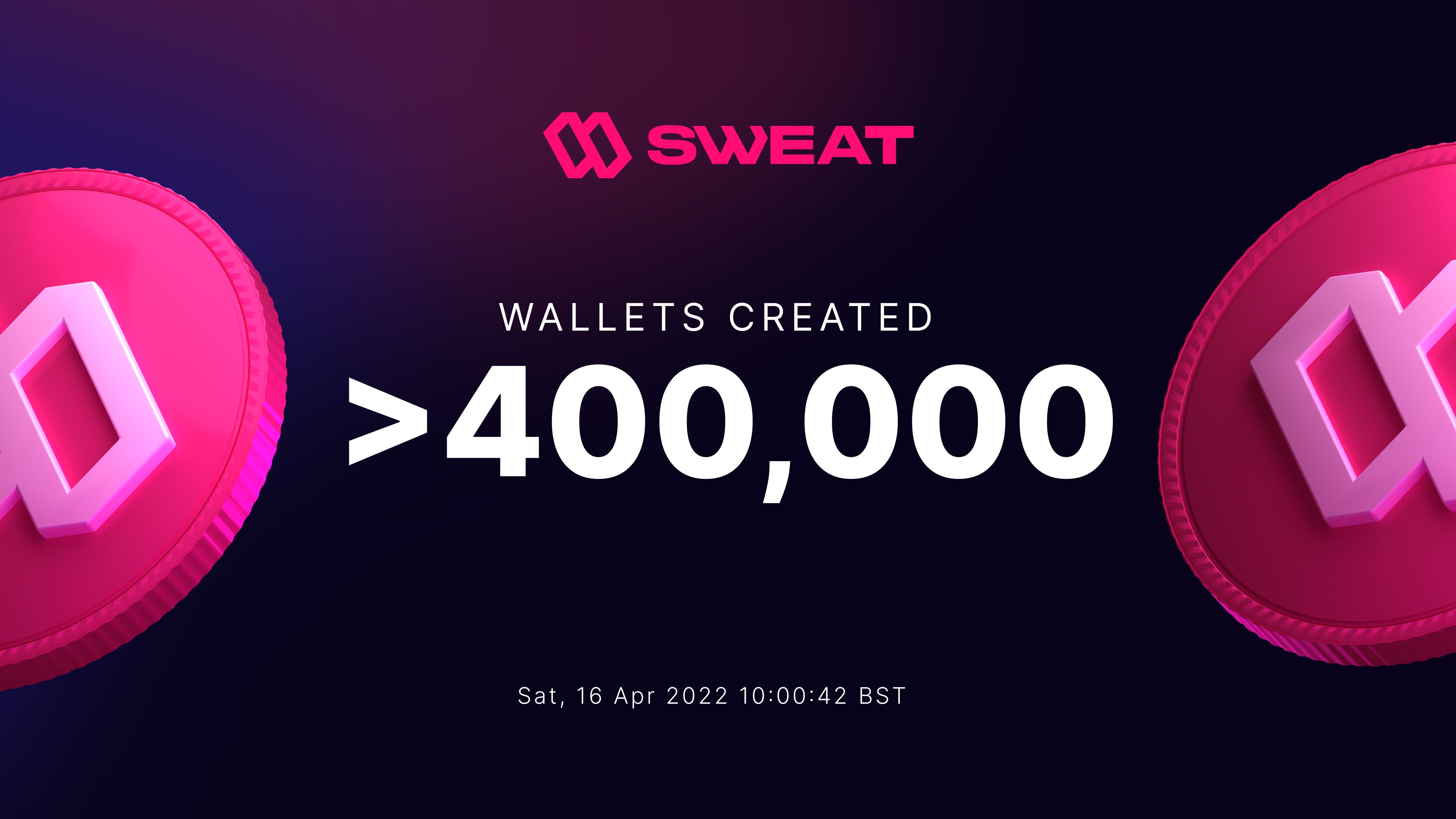 Final Words
Sweat Economy refers to the project merging Sweatcoin with Sweat Wallet. Sweat cryptocurrency will be earned for users interested in earning redeemable crypto, and they will be able to access it in their wallets. This is an exciting development, and with only a month to go, Sweatcoin fans are hoping for the best.