The Sandbox has announced a new partnership with Softstar Entertainment, an iconic Taiwanese video game brand that has produced some popular classic PC games. The deal will see Softstar create metaverse experiences for its global fanbase and bring the magic of its classic video games to web3.
🐉 @SoftstarEntmt, the Taiwanese game developer, joins The Sandbox to bring wuxia and eastern fantasy into the #metaverse!

Read more about our partnership⤵️https://t.co/7QUvYnPUQz pic.twitter.com/vhINHLTPiY

— The Sandbox (@TheSandboxGame) September 21, 2022
What The Softstar Deal Brings to The Sandbox
Like most other partnership agreements, this latest deal will allow Softstar to purchase a plot within the Sandbox metaverse. The Taiwanese gaming brand will then build what it calls the Softstar MetaPark.
This park will be the basis of interactions between its metaverse experience and the Sandbox community. While Softstar will focus on integrating its classic games into this experience, the gaming company will also try and develop futuristic web3 concepts for fans.
But more so, the Sandbox community will be treated to a delightful tale of Eastern Fantasy games, including legendary martial arts heroes that have defined Softstar's classic games over the years.
Also, Softstar plans to bring some of the most popular characters from its games into the blockchain using the Sandbox and NFTs. These characters will largely target loyal fans of Softstar games looking for a different, more immersive way to interact with their favorite characters.
The Taiwanese gaming brand is essentially promising an adventure like no other, and the Sandbox is ready to provide the infrastructure needed to make this happen.
What is Softstar Entertainment Anyway?
Softstar is a video game brand based in Taiwan. The company has been creating, marketing, and publishing video games for over 30 years. Most of its gaming titles are based on Eastern Fantasy, largely targeting the Chinese gaming market, the second largest in the world.
However, in 2008 Softstar started to pivot away from its traditional gaming market. The company wanted to bring its popular titles to an international audience while still keeping the thrill of Eastern Fantasy concepts.
Softstar has gone on to produce some incredibly famous games, all inspired by its original Eastern Fantasy storylines. Some of the most popular video game titles under the brand include The Legend of Sword and Fairy, a fantasy-based role-playing game that launched for the first time in 1995.
The game series has been running since then, with the latest title coming out in 2021. The Legend of Sword and Fairy is one of the most popular games in Asia. Other popular titles by Softstar include Stardom, Richman, Empire of Angle, and others.
The Significance of Softstar's Move to The Sandbox
Over the last three years or so, play-to-earn blockchain gaming has boomed. The rise of in-game NFTs is also introducing a new dimension of ownership in video games. However, most traditional gaming companies initially resisted the idea of jumping into the P2E and blockchain gaming bandwagon.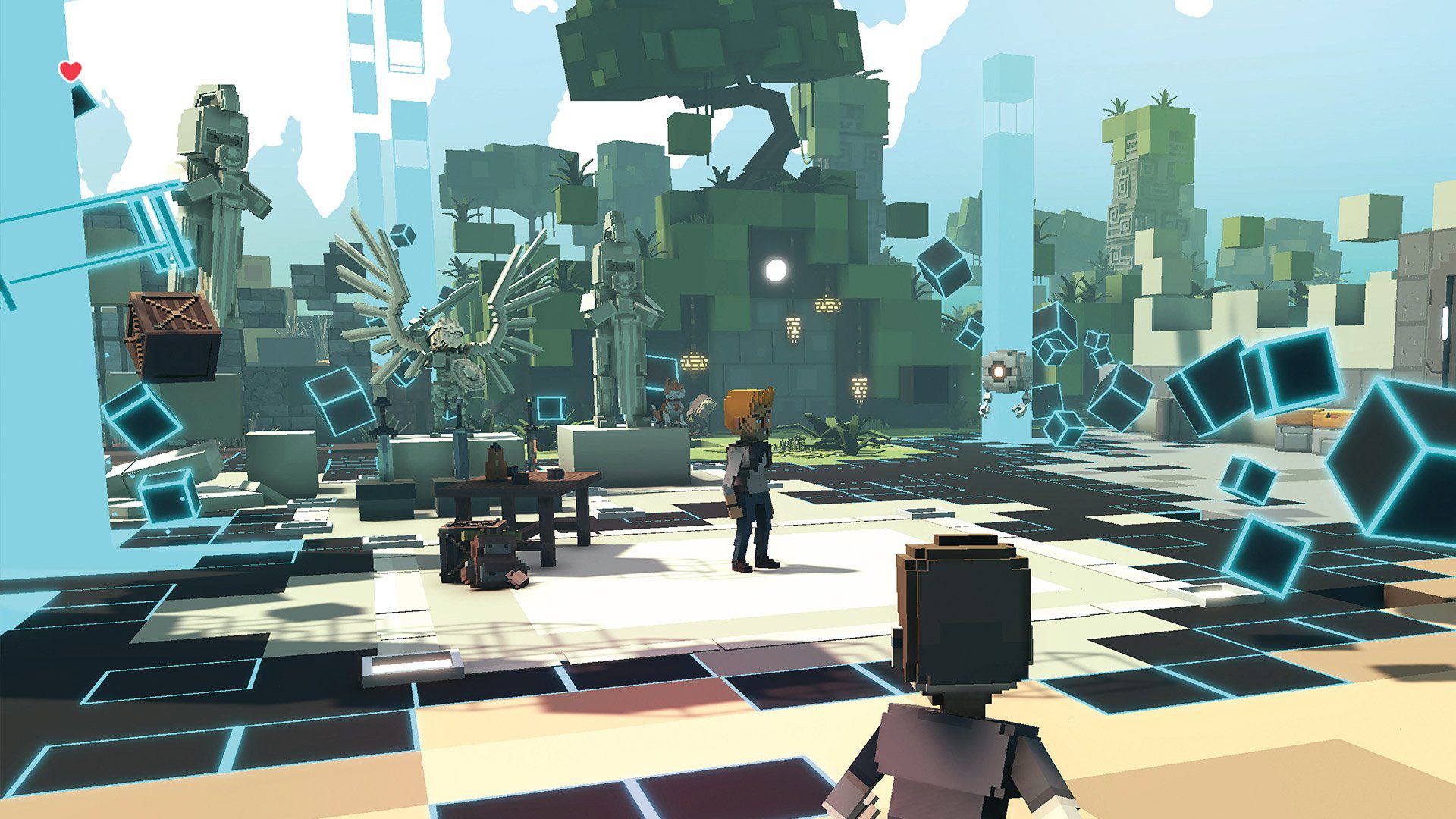 But things are changing. In fact, the move by Softstar to join the Sandbox and bring with it its popular collection of gaming titles signals a growing change of heart.
Although this is not a move towards P2E per se, it shows that traditional video game firms see the value of creating blockchain and metaverse experiences for their fans.
This is also not the first similar deal by the Sandbox. The metaverse platform has signed deals with companies like GamerHash, one of the largest gaming ecosystems in the world. The Sandbox has also partnered with BAYZ to bring metaverse gaming into Brazil amongst a host of other strategic partners.
Bringing Traditional Gamers to Web3
For P2E blockchain games to maintain the growth trajectory we've seen over the past three years, they must bring in a sizable chunk of traditional gamers into the blockchain. In fact, we are now seeing intentional efforts by top gaming studios to do this.
In the just concluded Tokyo Games Show 2022, one of the world's most important video game events, we saw a commitment by major game developers to explore the idea of blockchain gaming.
As reported in our story here,  some major Japanese gaming giants see the blockchain as the future. Companies like SEGA, Bandai Namco, and others note that they intend to push toward blockchain gaming even though there is still some backlash from their traditional gaming base.
Shifting from P2E to P&E
One thing that has redefined the push towards blockchain gaming by traditional gaming companies is NFTs. Many experts agree that NFTs will ultimately bridge web3 and web2 gaming and provide significant incentives for traditional gaming companies to go the blockchain way.
But despite this, there is a broader recognition that games need to be fun and enjoyable before we get to player earnings.
So, in essence, traditional gaming companies want to maintain their original approach to gameplay and game development. The only exception is that they plan to integrate NFTs and the P2E element.
This has led to a renewed push to transform the P2E industry from an earnings-based incentive system to a more holistic gaming experience. Ultimately, big gaming companies want to make blockchain P2E games fun and not just a day job where the only thing that keeps people coming is the prospect of making money.
The concept of play-and-earn comes from this perspective. It refers to a broad approach in blockchain gaming that prioritizes the user experience over everything else.
Whether this will appeal to traditional gamers remains to be seen. But there is no doubt that Softstar, and many other traditional game studios, are already eyeing the blockchain gaming revolution with a lot of excitement.