TerraZero is doubling down on the metaverse after announcing a new metaverse event center in Decentraland. The company is partnering with VentureBeat in this project, a leading blockchain, tech, and AI media service in the US. We are also learning that the center will host its first event in October.
We're excited to announce our partnership with @TerraZeroTech! By joining forces, together we will build an interactive #metaverse event center for our newest event, #MetaBeat, happening October 4, 2022 in #SanFrancisco. Learn about our partnership here: https://t.co/ZZnttPY0Ih

— VentureBeat (@VentureBeat) August 11, 2022
How The Event Center Will Work
Details about the new Decentraland event center are very scanty. However, the goal is to create unique experiences that could help expand metaverse events in the future. Both these companies are also looking at the long-term potential.
The adoption of metaverse technologies is expanding quickly, with brand new entities setting up shop on Decentraland and other platforms. It is only a matter of time before immersive metaverse events become very popular.
TerraZero and VentureBeat want to make sure they have an integrated center where they can host events and make money from them. In fact, the new center on Decentraland will host a significant tech event between October 3 – 4.
The MetaBeat will showcase some of the latest trends in metaverse technology and provide a unique experience for all attending.
Typically, MetaBeat is an in-person event, but there will be a metaverse option this time round. The goal is to use the center for similar events in the future, if possible.
Why The Partnership Makes Sense
The partnership between TerraZero and VentureBeat looks very synergistic. The two companies have quite a lot to offer. First, TerraZero is a leading metaverse technology provider that helps businesses develop metaverse experiences across various platforms.
The studio has already worked on many virtual real estate projects but is also involved in metaverse marketing and events. On the other hand, VentureBeat is a leading publication in the technology space.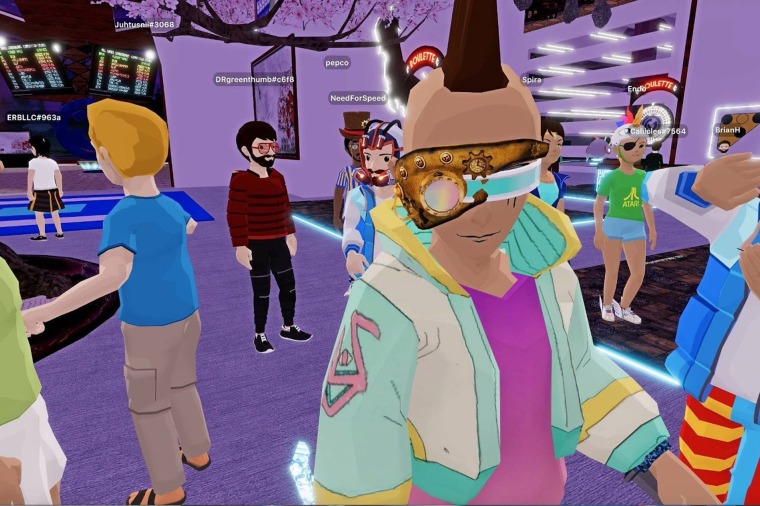 Although the media company covers a wide range of topics, it has primarily focused on web3. Combining vital metaverse innovation with powerful media will help generate interesting content and ideas. Eventually, it will be much easier for TerraZero to monetize the Decentraland event center.
Why Build on Decentraland
There are so many metaverse platforms right now. But Decentraland and Sandbox are two of the biggest names in the industry. It would therefore make sense that TerraZero would go for either of the two.
However, Decentraland offers additional benefits. First, it's actually effortless to build on the platform. Users do not need any coding skills to do it. The platform has also been offering a series of tools to make metaverse experiences worthwhile.
But more importantly, Decentraland has an excellent history of hosting metaverse events. Just recently, the platform hosted one of the biggest metaverse fashion shows. The event attracted big fashion brands too.
Additionally, Netflix, the biggest streaming platform in the world, has also launched a metaverse experience for its Gray Man movie on Decentraland.
It seems the platform has already established a reputation as the ultimate metaverse event provider. For this reason, building an event center here would be the most logical thing for TerraZero and other companies.
What Are Metaverse Events?
Meta events are virtual interactions that happen in immersive virtual worlds. Think of it as a typical physical event but instead of attending, you just send your avatar.
Meta events can, however, involve more immersive virtual and augmented reality with 3D experiences. However, for now, most platforms, including Decentraland, focus on avatars instead of immersive VR.
Meta events have so many applications. For example, we have seen several brands develop metaverse centers where users can interact with digital collectibles in special limited events.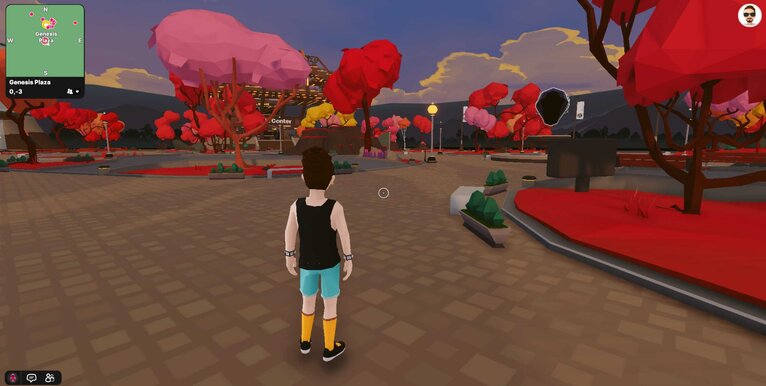 However, these experiences will likely become more immersive in the future. This opens up new possibilities, including live concerts, film screenings, and so much more.
How The Metaverse Will Change the Events Industry
The global events industry is one of the largest economic sectors. This data by Statista shows that the market was worth $890 billion in 2020. The value is projected to hit $2 trillion by the end of 2028. The industry has had its fair share of technological disruption too.
Virtual events and automated ticketing are some of the ways the sector is employing the use of tech. But the metaverse and web3 offer a completely different ball game. Web3 first of all, could help decentralize event planning.
This would mean that anybody can organize and deploy a virtual web3 event in a matter of minutes. The metaverse could also use NFTs to make events more worthwhile. Think of it this way. Let's say you are attending some concert, and in the end, you get unique NFT collectibles that you can sell.
Such NFT giveaways may help incentivize attendance. Finally, web3 offers unlimited reach. Unlike an amphitheater, conference hall, or any event venue that has limited space, web3 is limitless.
Artists and event planners can literally include millions of people without having to worry about space or sitting arrangements. This could unleash massive growth in the longer term.
The Challenge of Scaling Metaverse Events
The challenges that meta events face are all related to the limitations of web3 at this moment. The first one is the lack of enough infrastructure.
For example, even though companies like TerraZero are innovating creative metaverse experiences, they rely heavily on platforms like Decentraland.
At some point, we will need a more robust infrastructure to help scale. The good news is that investments in the metaverse are growing rapidly. In ten years or so, we may have enough decentralized technologies to support a global metaverse events industry.
There are also issues of privacy and safety. Recently, we saw reports of sexual abuse in a metaverse platform owned by Meta. This highlights the need to promote safety and the spirit of community.
Finally, more immersive experiences are needed to scale the adoption of metaverse events. There has to be a difference between a web3 event and a normal virtual meeting. As such, platforms like Decentraland should work on improving graphics, increasing interaction, and promoting safe best practices for all.