As part of Alpha season 3, The Sandbox has introduced 'A Love is Forever,' courtesy of LuLuLand. LuLuLand is the studio that brought Christmas Eve Miracle to The Sandbox last year. Now, this loved-up social hub experience includes weddings and more. Let's find out more!
How Does The Sandbox Work?
The Sandbox is a user-generated virtual metaverse. In The Sandbox, players are able to build, own, experience, and monetize their gaming experiences. The game hasn't been around too long; in fact, the game was launched in 2016. The Sandbox operates on the Ethereum blockchain, allowing players to track the ownership of the digital LAND and NFTs they own.
Players can engage with The Sandbox ecosystem and earn amazing rewards. The Sandbox first came to us in 2011 as a mobile game but was officially released in a revamped version in 2016. Since then, the digital ecosystem has been adding experiences and creations to improve the game. However, in 2018, game developer Pixowl decided to bring the successful game to the blockchain. Games such as Roblox and Minecraft were extremely popular during this time, meaning The Sandbox's entrance to the metaverse had to be grand. Taking features from these popular games, The Sandbox beautifully merged gameplay, graphics, and community with true ownership of their creations, rewards, and NFTs.
The Sandbox prides itself on being completely user-generated, meaning players are encouraged to create products and use them for a comprehensive user experience. VoxEdit allows you to create voxel models, animate them, and rig them to be NFTs. The marketplace allows for easy trading of in-game tokenized assets (created NFTs), and the game maker allows you to build and share amazing games and experiences. All of these aspects make The Sandbox a unique place to be, with a true passion for players and their creations.
What is Alpha Season 3?
Alpha season 3 is the biggest showcase of playable experiences in the metaverse, and it launched on August 24th. With nearly 100 experiences, 13 new avatar collections, 16 NFT collections, and new reward systems, season 3 is going extremely well. So far, huge music stars such as Snoop Dogg and Steve Aoki have been involved in events in the metaverse, bringing a whole new audience to the game.
Season 3 lasts 10 weeks, ensuring that players have plenty of time to explore the entirety of the metaverse. In addition, during season 3, players can complete quests and earn SAND in the meantime. Throughout season 3, there is 30,000 SAND up for grabs.
When speaking about The Sandbox, Sébastien Borget, co-founder and COO of The Sandbox, said:
"We are excited to develop new use cases for the owners of these collections, starting with digital identity and the ability to create the worlds for these NFTs to be played with and evolve.
"Together with the most creative and engaged Web3 communities, we have a chance to define open metaverse culture and shape the future of our social interactions."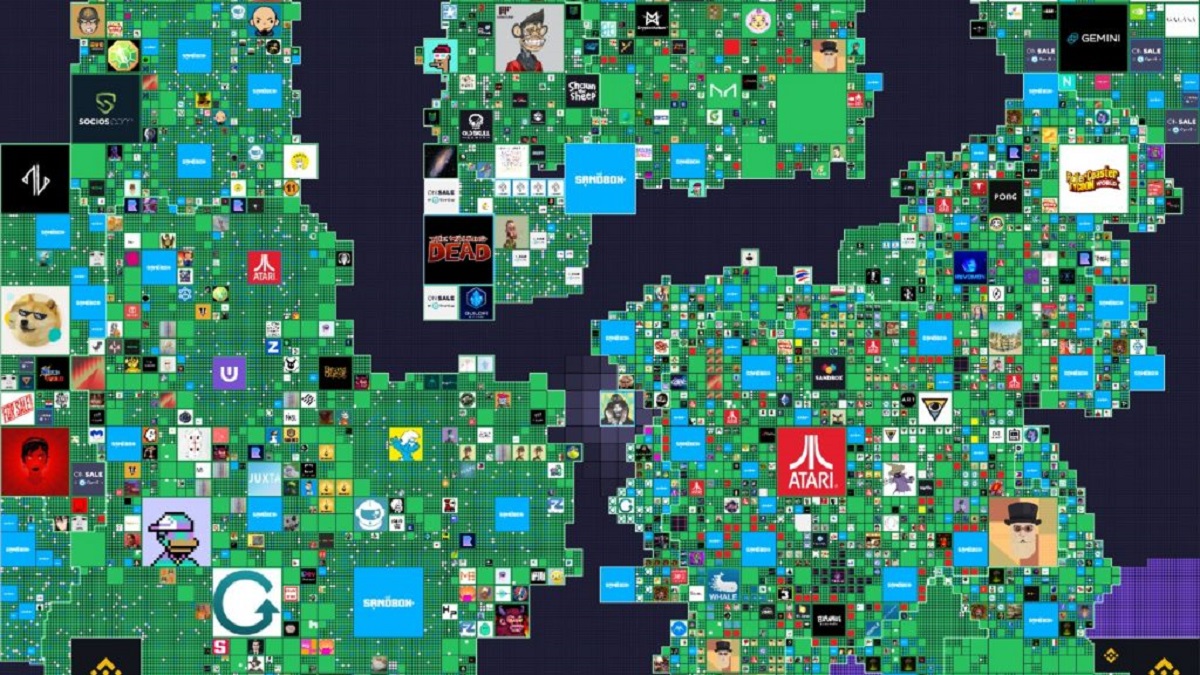 A Love is Forever 
A Love is Forever is a Sandbox experience to spread the message of nothing but love. A game developer, LuLuLand, developed and published the experience on June 17th. There are a variety of features in this 2×2 experience. People are more likely to engage in metaverse weddings where love is the mission. Every lover can benefit from the experience because it spreads messages of love and joy. With the addition of several unique assets, this experience has proved to be pretty popular. From NFT characters to colored building blocks and cars, this experience has a lot to offer players. But what's this focus on weddings?
The Sandbox: A Love is Forever Brings Metaverse Weddings! 
From a video posted at the end of August, The Sandbox previously released a teaser trailer for the experience, and the focus on weddings in the game is very clear. In-game screenshots and videos combined with romantic messages hyped the experience.
It's a #metaverse wedding! 💗 Let's love, love, love! We'll sing romantic songs and throw rose petals in the air!

💑 We'll join our hands in a heart shape and every LuluLander will be as one!

Created by @LuluLand_World ⤵️https://t.co/5UfACeu8Ho#SandboxAlphaS3 pic.twitter.com/qe86AqeX5Y

— The Sandbox (@TheSandboxGame) August 29, 2022
We see players participating in metaverse weddings and collecting golden roses on Love is Forever day 6. These roses were the key to the red rose challenge, just in time for this loved-up experience.
So, over the past few weeks, we've seen lots of metaverse weddings, and it's super cool. Yesterday, The Sandbox put out a tweet about metaverse weddings.
🔔 Last week, the #metaverse held a very special event….a wedding! 💒 And what better place than inside the A Love Is Forever experience from #SandboxAlphaS3 by @Lululand_World! 🙌

Revel in the below thread 🧵 as the events unfolded… 👇 pic.twitter.com/ngoD6sFZGm

— The Sandbox (@TheSandboxGame) October 8, 2022
The Love is Forever experience encourages players to find roses through gameplay quests in order to help people find their love. This includes blue, yellow, and red roses. The experience is a social hub. Anyone and everyone can celebrate love in multiple new places on this unique map. There is a vast amount of things to explore and find on the unique map, including secret areas and entrances. Find these places, and learn more about love and friendship through bots.
Virtual weddings are heavily encouraged in the experience for couples to remind each other of their undying love. For example, some players have tied the knot in a hybrid virtual wedding in the metaverse, truly engaging the idea of The Sandbox.