The Sandbox's official Twitter account announced today that they are postponing November 9th's claim.
The tweet read: "We've heard your feedback about the Leaderboard and $SAND Rewards. As we further investigate, we'll postpone the Nov 9th claim until further notice. 
The reason they say they are implementing the delay is that their "priority with Alpha Season 3 has always been about fun, community and engagement."
It's clear these issues have been brewing for a while, with a post on Reddit from 2 months ago from user u/Sharkyzul arguing that: "My take on it is that they made a huuuuge mistake with adding it , they obviously cannot control it , all the top finishing times on it are one way or another made with bugs/ exploits or cheats."
What Have The Sandbox Said About its Leaderboard Cheating Issues?
The Sandbox addressed the cheating issues in this Medium post. In the post, they stated that:
They are aware that many competitors have been working hard to earn high scores and that the leaderboard takes the completion times of all quests into account. 
First off, they would like to express their appreciation for the tremendous effort being made to shave off every second of their completion time. They also want to acknowledge the fact that many competitors have discovered ways to take advantage of speed glitches, such as double jumps, etc., in order to gain an advantage. 
"Glitching Isn't Cheating"
They have made it clear, though, that they do not view this "glitching" strategy as cheating. They assert that glitching is and always has been a common practice in speedrunning. 
Since they are still in the Alpha stage of The Sandbox's development, some loopholes were inevitable from the start. It is claimed that it makes use of available exploits within the parameters of the game as it has been released.
According to their definition, cheating entails going beyond the parameters of the game and includes evildoings like using third-party software to macro actions, speed hacks, etc. They do not support such conduct and have established procedures and systems to ensure that such behavior is never rewarded.
While they do think that glitching is a legitimate practice, there are some requirements that must be met in order for it to be used fairly. 
The consistency of access to the bugs themselves is the most crucial aspect of all, as it creates an even playing field for everyone. 
Community feedback has alerted the team to the fact that some of the widely-used bugs that were initially designed to optimize completion time have been patched at various points during the season, jeopardizing their consistency and disadvantaging players who took on the challenges after the patch. 
Because of this, they have chosen to implement an update to level the playing field with regard to the leaderboard after carefully considering community feedback.
What is The Sandbox?
Three integrated products that together offer a full user-generated content (UGC) production experience make up the Sandbox blockchain gaming platform. Users of the combined products can also benefit by using blockchain and smart contracts to secure copyright ownership of the user-generated content they create.
VoxEdit
This is a free, easy-to-use 3D voxel modeling and NFT creation package for PC/Mac that enables users to create and animate 3D objects like people, animals, vehicles, foliage, tools, and other items. 
VoxEdit can be used to quickly create stunning creations by manipulating voxels, which are square 3D pixels that resemble building blocks.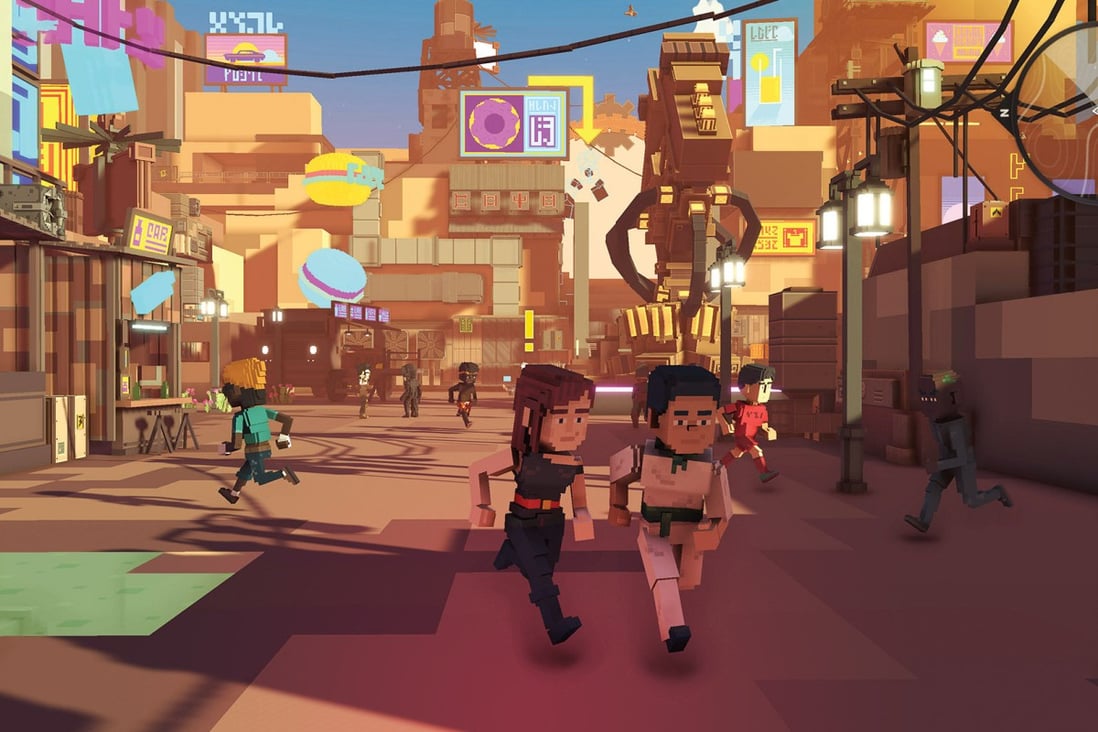 After being constructed, objects can be exported from VoxEdit and imported into The Sandbox store to become NFT game ASSETS.
Marketplace
Users can upload, publish, and sell their VoxEdit-made NFT creations on The Sandbox's NFT marketplace. 
First, creations are uploaded into the IPFS network, which offers decentralized storage, and then they are registered onto the blockchain, which establishes ownership. 
When this is done, the creations are then transformed into ASSETS that can be sold by posting an initial sale offer on the market, where buyers can then buy them.
Game Maker
Anyone can create incredible 3D games for no cost using the Sandbox Game Maker. With the help of simple visual scripting tools, stunning 3D games can be made in a matter of minutes without any coding knowledge. 
The vast metaverse, which is full of a wide variety of incredible interactive works and experiences, is made possible by creators like you.


What is Alpha Season 3 on The Sandbox?
Building on the success of Alpha Season 2, which attracted more than 325,000 players, Alpha Season 3 (AS3) of The Sandbox continues the trend. During AS3, participants can reinvent themselves by creating an avatar or by choosing one of the 140,000 playable NFTs.
After that, they can enter a Web3 ecosystem where video games, music, visual arts, fashion, and architecture coexist to usher in the future of entertainment.
Because The Sandbox is committed to open metaverse interoperability, you can play in a Rabbids experience using a Bored Ape Yacht Club NFT avatar that has in-game functionality. With this novel Web3 gaming format, players can directly control numerous brands and intellectual properties. 
More multiplayer experiences, partners, creators, play-and-earn rewards for owners and players, more collections, and more excitement were promised for the third season of Alpha, which is currently in development. Each day will offer new and fun things to experience as we continue evolving The Sandbox metaverse.
Over the course of ten weeks, more than 90 experiences have been and will be revealed. You can play the largest season of The Sandbox, which includes exhilarating solo and multiplayer experiences.