Ticketmaster has developed new web3 capabilities to allow live event organizers to issue fan-centered NFTs on Flow. The deal will make it easier for event planners selling live tickets on Ticketmaster to give related collectible NFTs.
Big news for live event fans! @Ticketmaster Event Organizers now can offer digital keepsakes, minted #onFlow!

🎪 Activate access to experiences and rewards

And that's not all! Stay tuned for some exciting prizes 🤫 pic.twitter.com/bjfNgFkv4g

— Flow (@flow_blockchain) August 31, 2022
These NFTs can be issued before, during, and after the live event. They are, therefore, not just designed to give fans entry. Event organizers could also use the NFTs to issue memorabilia and other digital incentives.
What We Know About the Live Event NFTs
The primary goal of Ticketmaster's NFTs is to extend fans' experience beyond the event duration. The ticketing platform believes that the NFTs will be a digital keepsake that rewards loyalty while creating an extra level of fan engagement for event organizers.
Also, Ticketmaster is looking to expand the utility of such NFTs. Holders of these web3 collectibles will be eligible for certain perks, including exclusive access to VIP events.
The application of NFTs in event ticketing has become commonplace in recent months. But Ticketmaster wants to create an integrated web3 experience that will make NFTs a core incentive for fans to attend live events in the future.
Ticketmaster's Successful Collaborations with Flow
It's not the first time Ticketmaster is joining hands with the Flow Network for NFT projects. In fact, the ticketing service has already minted 5 million NFTs on Flow for various reasons.
For example, Ticketmaster worked with Flow to produce 70,000 commemorative NFTs for Super Bowl LVI. The ticketing platform is also working with the chain to award NFTs to fans this season. Fans who attend more than 100 NFL games in the 2022 season will be eligible for these rewards.
The ticketing platform typically mints NFTs on behalf of its clients. So far, Ticketmaster is already working with the Apollo Theatre, Sebastian Maniscalco, and a host of many others. It has also hugely embraced web3.
Ticketmaster is among the few ticket services that have an integrated web3 wallet and in-house NFT marketplace where users can view and buy digital collectibles. Also, the decision to partner with Flow is a no-brainer.
Flow is one of the most prominent NFT blockchains in the market. The platform has helped bring popular NFT projects to life, including the NBA Top Shot collection, UFC Strike, and others.
In fact, FLOW has established itself as the most preferred platform for sport-related NFTs. Flow's scalability, eco-friendliness, and low costs also make it an excellent choice for consumer-targeted digital collectibles.
Why NFTs Are Exciting for Events
NFTs became a household name in 2021. The massive media coverage and an ensuring public craze saw these digital collectibles take center stage in the blockchain industry.
As a result, the NFT market in 2021 grew to USD 15.7 billion in value. According to Technavio, The industry will become a USD 147 billion market by 2026.
The application of NFTs in events is exciting for several reasons. First, NFT-backed ticketing is now easy and will likely replace traditional ticketing platforms in the future. However, the most significant opportunity for NFTs in events lies in event-related collectibles.
NFTs could open new opportunities for event organizers to provide unique memorabilia for loyal fans. Also, NFTs can help create exclusivity in event attendance. For example, event organizers can create special VIP engagements to which only holders of certain NFTs are invited.
Event organizers are also exploring the idea of issuing special NFTs that allow fans to prove they were indeed in attendance. All these things are designed to enhance engagement between fans and event planners well beyond the event itself.
NFT Ticketing and the Metaverse
During the COVID-19 pandemic, online-based events grew immensely. However, there is even something else much bigger in the offing. Metaverse events, which are more immersive and engaging than traditional online events, could define human interactions in the coming years.
In fact, platforms like CEEK are now giving event creators the infrastructure they need to host live events in immersive virtual worlds. NFTs could not only provide tickets for such events, but they can also give event organizers the chance to reach millions of people.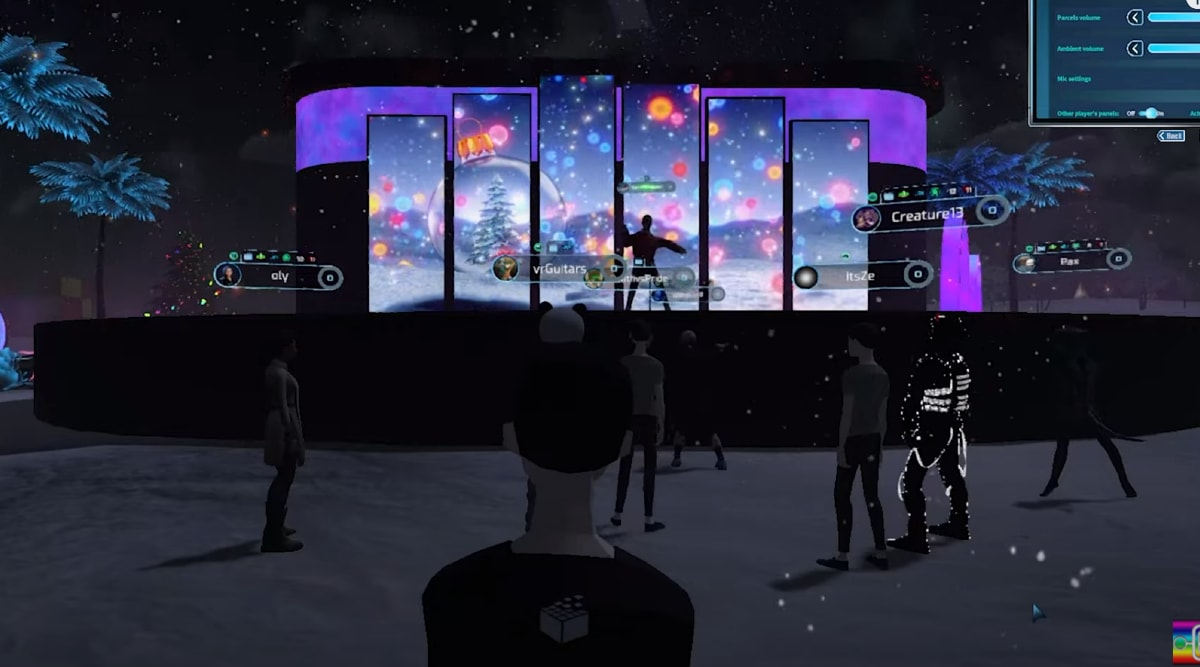 NFTs will also be the basis of additional virtual transactions in virtual events, including the purchase of digital memorabilia. However, metaverse events are also decentralizing how events are organized.
In some metaverse platforms, for example, users can buy virtual event halls and lease them out to event organizers. The metaverse, backed by NFTs and decentralized technology, will give fans and organizers an equal opportunity to benefit from the industry.
Challenges of Scaling NFTs in Live Events?
Despite these massive opportunities to use NFTs in transforming the events industry, there are still many challenges. First, although awareness of NFTs has soared in 2022, adoption is still lagging.
According to this study by Security.org, only 1 in 3 Americans will know about NFTs in 2021. In 2022, those figures have changed dramatically. According to the report, only 7% of US adults don't know about NFTs in 2022.
However, this awareness has not translated to adoption or usage. The report by Security.org found that only 4% of US adults have ever owned an NFT in their lives. For these digital collectibles to have any impact in the events industry, there needs to be a substantive increase in use among the general public.
NFTs are also not that user-friendly, especially when compared to traditional ticketing or event memorabilia. Users must set up web3 wallets and have a basic knowledge of blockchains. Not many people have this knowledge, and even those who do, the whole process of setting up wallets and all that stuff can be hectic.
However, the great news is that NFTs in events is largely being pushed by organizers themselves. It's only a matter of time before we start seeing broader adoption of these digital collectibles.