The Tokyo Game Show, one of the world's most popular video game events, has finally returned to Japan. The event, which brings together key stakeholders in the gaming community, had taken a three-year break due to Covid 19 restrictions.
But this year, it has returned with a bang, featuring some incredible highlights in the fast-changing gaming space, including a major boom in P2E blockchain gaming.
Tokyo Game Show 2022 is upon us!

Tune in starting tomorrow (or catch the streams once you're awake) so you can stay up to date on all the awesome news coming out of TGS. pic.twitter.com/N7ZDGWUsM4

— IGN (@IGN) September 14, 2022
The Tokyo Game Show: Details of the 2022 Event
This year's Tokyo Game Show was held in Chiba. Its the capital city of the Chiba Prefecture, which lies about 25 miles East of Tokyo. The event has been running since September 15th and will end on Sunday, September 18th. The show has also been streaming live on YouTube and Twitch.
Over the years, the Tokyo Game Show has often ranked as one of the most prestigious events in the gaming industry. In fact, the show has been used as a platform for major reveals about our favorite games and also as a great opportunity to take stock of some of the trail-blazing trends in the industry.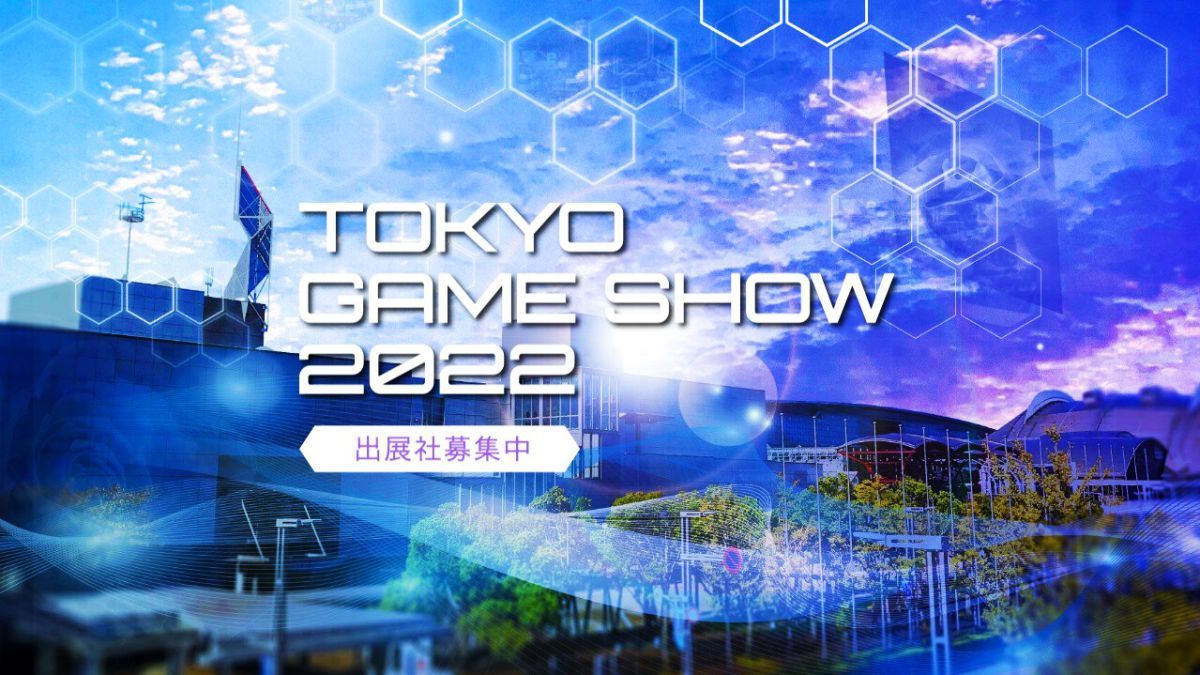 However, this was the first in-person event since 2019, when Covid hit. Nonetheless, the last three days have given us some incredible moments and highlights.
But as the event steams towards the closing date, we can't help but notice that this year, the presence of blockchain gaming has grown further.
Blockchain Gaming:  A Trend Worthy of The Event
Blockchain play-to-earn gaming has often been described as potentially one of the most important trends in the gaming industry. In fact, as the Tokyo Game Show took a 3-year Covid hiatus, the P2E blockchain gaming industry exploded during that period.
Investments in new P2E games hit record highs while the number of active users playing these games shot up at insane rates. Data provided by DappRadar and The Blockchain Gaming Alliance also shows that the industry remains very bullish despite major setbacks in the crypto market.
Also, in the three years since the last in-person Tokyo Game Show, blockchain games have evolved. They have gone from purely play-to-earn models to play-and-earn. The goal here is to make web3 games fun and exciting to play, so that token rewards seize to be the only incentives for playing.
Winning the Hearts of Traditional Gamers
One thing we picked up from this year's show is that P2E games are trying to appeal to traditional gamers. In fact, most P2E participants in this year's event, including major gaming guilds, have used the Tokyo Game Show in 2022 to ally fears about the sustainability of these web3 games.
And it's actually not hard to see why. While P2E gaming has boomed in the last three years, it has failed to make any major mark in traditional gaming markets. But it's not all doom and gloom.
One of the key selling points for blockchain gaming projects is in-game ownership through NFTs. Even for staunch traditional gamers, deriving value from in-game items is a big plus. Many traditional gaming studios already recognize this fact.
This could provide a much-needed impetus that will eventually push P2E gaming to the forefront of the global gaming industry.
Regulatory Headwinds in Traditional Gaming Markets
Most commentators in the P2E space have always agreed that unfavorable regulation is the biggest risk facing the widescale adoption of blockchain P2E games. In fact, out of the world's top 5 traditional gaming markets, only the United States and Germany have permitting regulations for P2E.
In China, South Korea, and Japan, rules against P2E blockchain games are strict. For Japan, for example, any foreign P2E developer must register the in-game token in Japanese exchanges before entering this market.
Such restrictions create unnecessary barriers to scaling for a country with over 70 million active gamers. We've also observed the same story in South Korea. In fact, there is an outright ban on P2E games in the country.
Although there were some hopes in 2022 that the ban would be lifted, authorities in Seoul remain hesitant. South Korea also has laws that prevent the conversion of in-game currencies or tokens to real cash.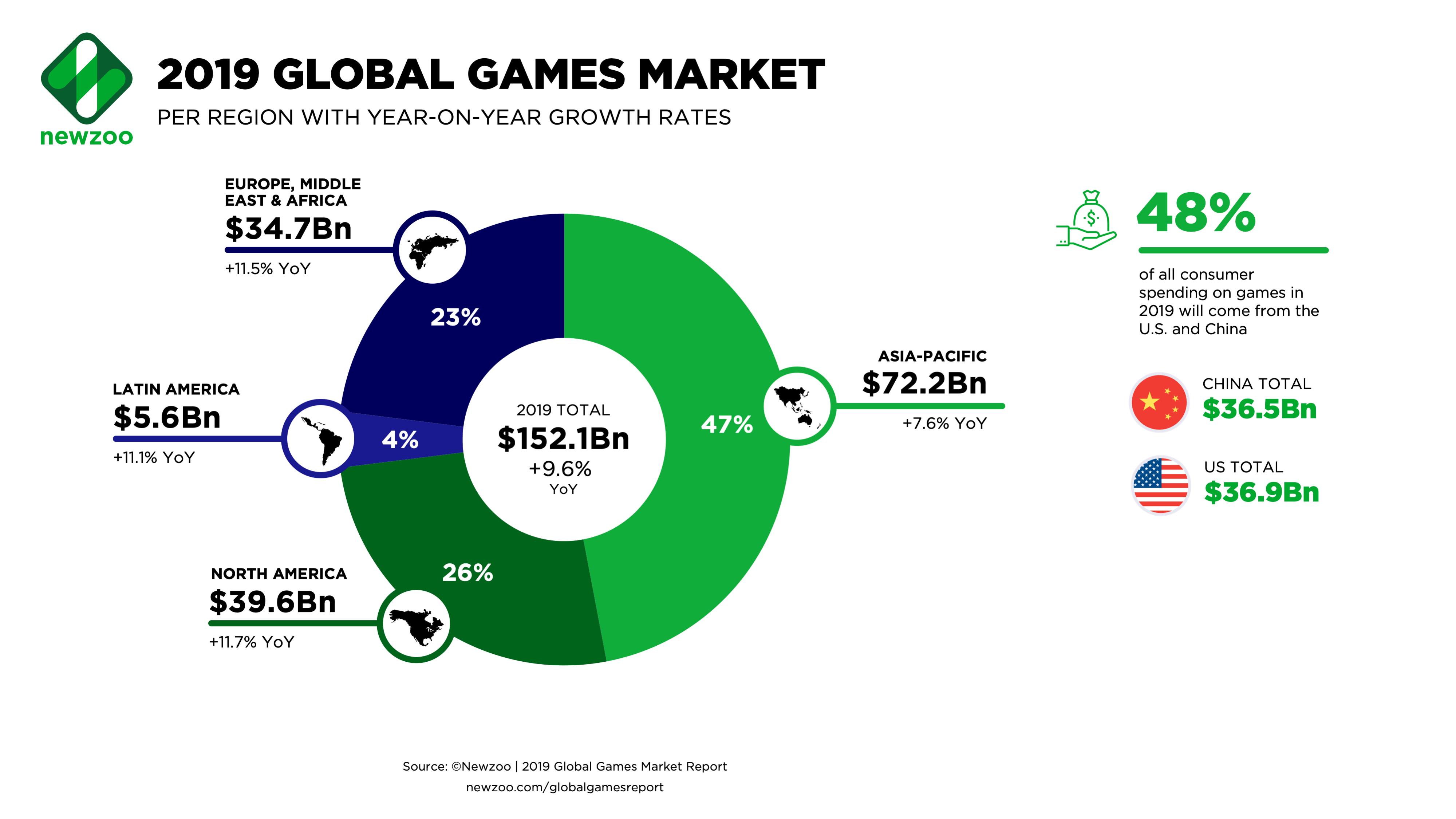 But perhaps the strictest regulatory barriers to P2E gaming are in China, the world's second-largest gaming market. In fact, the Chinese government has issued serious warnings against P2E gaming as part of its broader fight against crypto.
According to the Global Games Market Report, Japan, China, and South Korea account for over $80 billion of the $150 billion global gaming market. They also have the highest number of active gamers.
Some pessimistic perspectives on P2E argue that failure to capture these three key markets could be the beginning and end of blockchain games.
Creating A Big Enough Movement
Regulatory hurdles have always been there in most industries. But they are not set in stone. In fact, the main strategy for the blockchain gaming industry is to create a big enough movement in this space that it would eventually force regulators to lift these barriers.
Also, the fundamental shift to play-and-earn is a major push that could catalyze the development of fun and exciting blockchain games. If the P2E industry eats up some of the market share in traditional gaming, we may see hearts soften.
Besides, we are seeing massive investments in NFT games. For example, in August, nearly $748 million was invested in P2E games. There is, therefore, positive investor sentiment around these projects and enough capital to help them scale.