Splinterlands Tower Defense allows players to use 2D towers, spells, and heroes to defeat enemies. Additionally, withdrawing after every wave allows players to collect continuous rewards with little risk. If players choose to withdraw, they can get their rewards. If they don't want to withdraw at the end of every wave, they can lose it all. Let's find out more about this. 
What is Splinterlands?
Splinterlands is a card-trading NFT game on the Hive blockchain. The blockchain-based game uses the same principle as Hearthstone but with card-based twists. Each card has a different characteristic, effect, and attribute. More than 50,000 players play Splinterlands every day, proving its popularity. 
It is one of the best-known NFT games in the market, with the potential to compete against popular blockchain games such as Axie Infinity and other play-to-earn games. The game is initially free-to-play, but with a large focus on NFTs, the game will require an investment in order to earn rewards. If you partake in daily quests and battles, you can unlock and trade cards and earn the DEC currency. 
Splinterlands Unveils Tower Defense Game
The developers of Splinterlands have revealed a new title called Splinterlands Tower Defense. In this game, you will take on the role of an underworld guardian. In doing this, you will use resources to defend your land and fend off the Nightmare Queen. The Nightmare Queen sends her armies to breach the barriers and corrupt the souls of the underworld. In the Tower Defense game, only you can stop her. 
To stop the Nightmare Queen, you can build a defense. To do this, you need to collect towers, spells, and heroes from prolonging the Queen's armies for as long as you can. The Queen's hordes will keep on coming, and your challenge is to see how long you can hold out defending your land. With the Tower Defense game, see how many rewards you can earn. You can opt out at any time, but only the bravest and boldest get the greatest treasures! 
Tower Defense Gameplay
Splinterlands Tower Defense takes a page from the original Splinterlands. However, there are more strategies than in the original game. This includes conscious choices about the placement, upgrading, and arrangement of your towers, spells, and heroes. These choices are important during the preparation stage. Otherwise, your defenses may not be strong enough. Once you have chosen your defense strategy, you can commit and watch the battle happen or skip to the results of your choices. 
The Splinterlands team, as well as game fans, are super excited about these new game mechanics. This appeals to the veteran Splinterland players, as well as any new audiences. New audiences will learn about strategy and decision-making, whereas veteran players can skip to the final result, seeing the results of their defense choices. The gameplay is exciting and varied, with a battle of fate as the Queen's army assault and take down your defenses. Ultimately, the game shows you the strengths or weaknesses of your strategy. 
Tower Defense Gameplay Elements
Within the game, there are essential new elements. This includes towers, spells, and heroes. 
Towers
This game is called Tower Defense, meaning towers are incredibly vital in the gameplay. To defend the underworld, you must place towers along the Queen's horde's path. Certain types of towers may slow your enemies down, other towers may deal magic damage or poison damage, and some may target airborne enemies. The opportunities are endless and varied. It is possible to upgrade your towers along tech trees to continue customizing your defense. 
Spells
In Splinterlands Tower Defense, spells will boost your towers. These spells can add a varied element of attack. The spells can also be combined, upgraded, and overlapped to create some amazing combinations for battle. 
Heroes
In the Splinterlands Tower Defense game, notable heroes will provide more strategy to the game, as well as the opportunity to counter-defend against the Queen's hordes. These heroes have health and damage, meaning they can be affected in battle. Once they run out of health, they will withdraw from the battlefield. 
Account Progression
Splinterlands Tower Defense will introduce the unique concept of account-bound progression. Each game account will progress through each difficulty level using account-bound ingredients. The further you progress, the more ingredients you will earn, and further progress to greater difficulties. This will change the gameplay in the way that a single account can build value based on the skill level and progress in the game.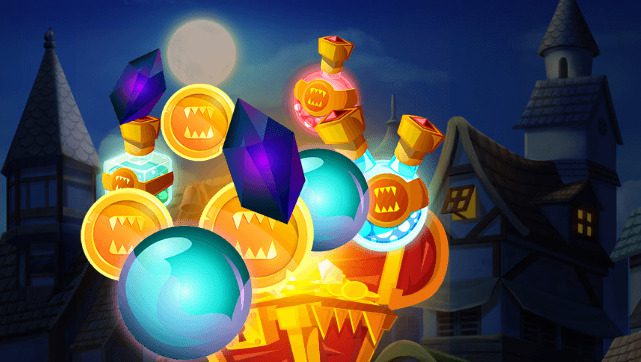 NFTs and Rewards
There will be a "press your luck" gameplay mechanic, meaning you can instantly take your rewards away or press your luck and try to earn more. This lets you defend your rewards through gameplay and selected NFTs. 
Speaking of NFTs, the core values include card-based NFTs in the form of towers, spells, and heroes. You can collect, trade, and level up these NFTs. Any cards, excluding account-bound starter cards, can be staked into a tower to get better stats and value. You can also spend dark energy crystals, as well as vouchers. 
Check out more information about the Tower Defense game, here!