After a long wait, the pre-sale Splinterlands Tower Defence pack will go live today at 4pm EDT. The pack pre-sale is limited to 250,000 packs, and it will end whenever these packs have sold out. Let's check out some more details about this development. 
What is Splinterlands? 
Splinterlands is the top card trading play-to-earn game in the metaverse. The game is initially free-to-play, with the opportunity to start earning without a single investment. Similar to games like Axie Infinity, Splinterlands is a digital NFT game with amazing earning potential. 
Built on the Hive blockchain with games such as Rising Star and Ocean Planet, Splinterlands allows you to collect NFT cards and battle with other opponents to win awesome rewards. Cards have different characteristics, attributes, and capabilities, and these can be used to successfully take down those pesky opponents.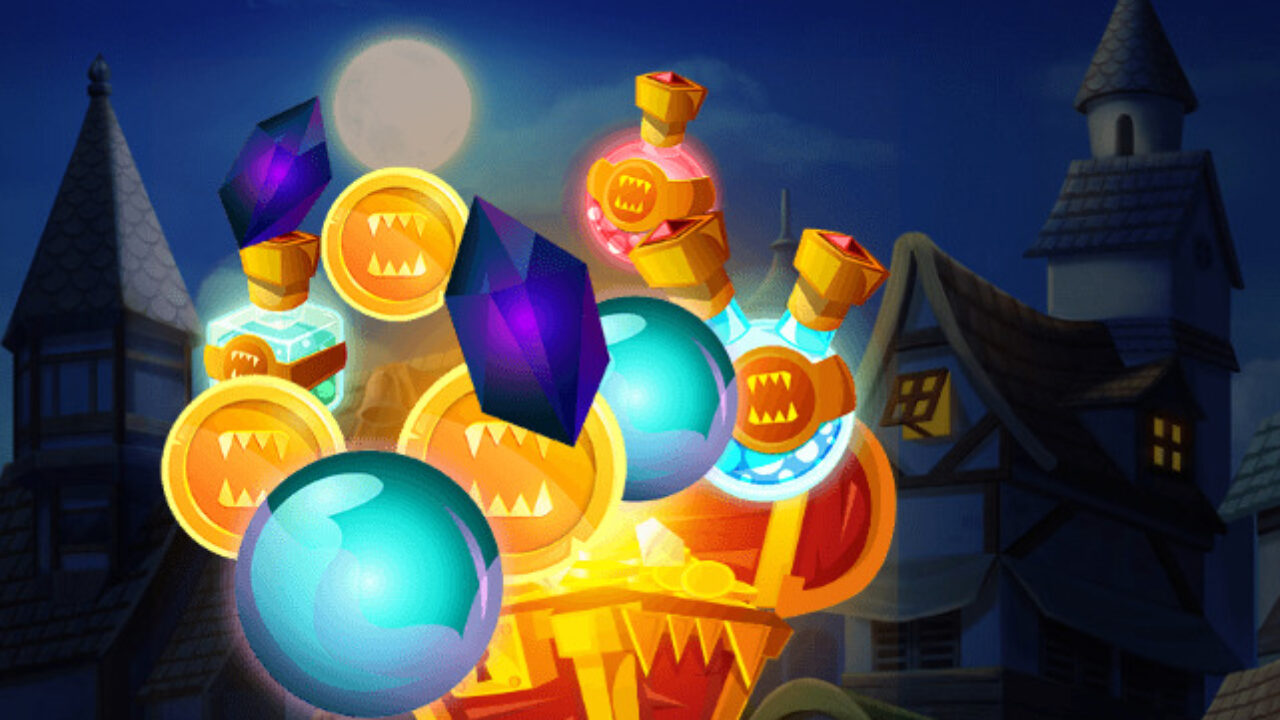 Splinterlands is one of the most popular play-to-earn games, with a whopping 50,000 players engaging daily. Players can get started for free and participate in battles to take a chance at winning a more valuable card.
If you're looking to earn a more stable income from the game, you can partake in daily quests, invest in cards to buy and sell on the market, and earn DEC. 
Splinterlands Tower Defense Pack Pre-Sale at 4pm EDT! 
The pack pre-sale is going ahead today, with 250,000 packs available for distribution. The pre-sale will continue until all of these packs are gone. Each pack that is purchased during the pre-sale will require a VOUCHER.
This is not the usual kind of voucher you may be thinking of. A VOUCHER is a type of token exclusive to the Splinterlands ecosystem. Long-term stakers of the SPS tokens will receive these vouchers, and the cost of a pre-sale pack with VOUCHERs is $5 per pack. 
The Splinterlands Tower Defense pack pre-sale will be going live today at 4pm EDT! Come hangout for the countdown event in Discord starting in 3 hours! You can find the full details of this release in the post below:#Splinterlands $SPS #hive #PlayToEarn https://t.co/JsWA6Fhdxc pic.twitter.com/kh9evXzw7F

— Splinterlands (@splinterlands) September 20, 2022
Additionally, the Tower Defense pack pre-sale will involve the first promo Hero airdrop card. This card will be playable in the game, and exclusive to the pre-sale, meaning you have until 250,000 packs are gone to access one. All purchasers of the first 500 pre-sale packs (any of them) will be entitled to a few benefits.
This includes a guaranteed promo hero, a limited edition title, a limited edition avatar, and closed beta access. Aside from the first 500 packs, users will get a 0.2% chance of receiving a promo hero in their game pack.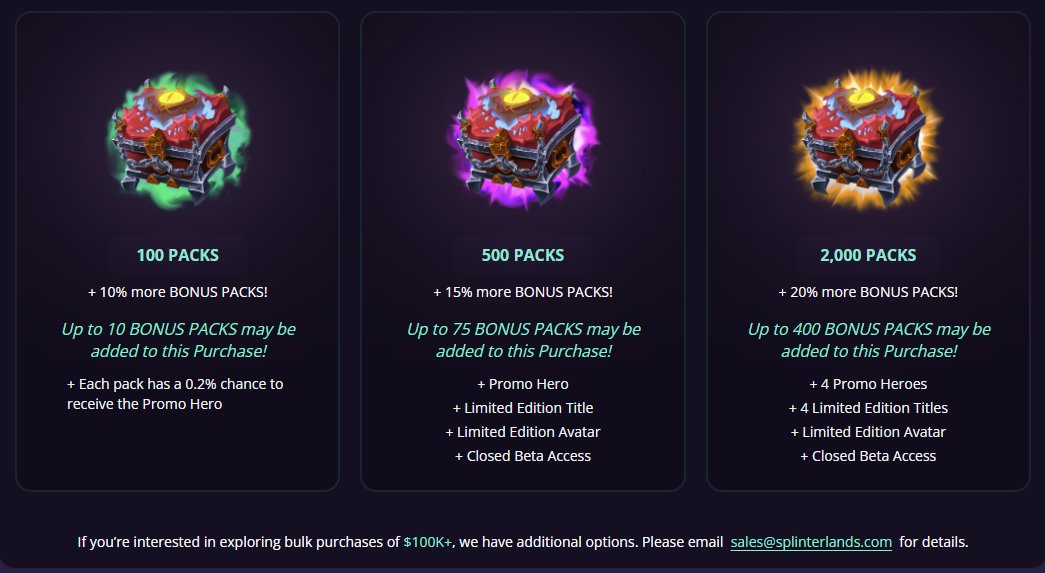 What is Splinterlands Tower Defense? 
Splinterlands Tower Defense is a new game that developers have added to the Splinterlands ecosystem. The game will feature 2D towers, heroes, and spells to take down enemies. At the end of each wave, players will also have the option to redeem all of their rewards or keep playing to try to earn more rewards.
However, beware that the longer you keep playing without redeeming your rewards, the higher the risk of losing everything. 
In the Tower Defense game, players take on the role of an underworld guardian. In being an underworld guardian, players can utilize certain resources to set up defenses around the towers, and protect the underworld against the Nightmare Queen.
The Nightmare Queen is the antagonist of the game, sending her hordes to try to corrupt the souls of the underworld. As the Nightmare Queen's army continuously tries to attack your towers, you must defend yourselves and your land. 
As you can probably tell, Tower Defense is a strategic game in Splinterlands. You can choose your placement, future upgrades, and arrangement of your towers, spells, and heroes. Once you have decided on these aspects, you will need to commit to a defense strategy to protect the underworld. 
Towers, Heroes, and Spells in Tower Defense
All this talk about towers, heroes, and spells; how do they work? In the Tower Defense game, players must place towers to protect and defend the underworld against the Queen.
There are different kinds of towers with different qualities. For example, the night terror tower can blast water magic damage, whereas the snakebite tower poisons enemies who try to pass. Certain towers may slow your enemies down, and you can upgrade your towers to get the best defense against the Nightmare Queen. 
Spells boost your towers, and they can add an extra element of attack. This can be in the form of shrink pill, cat rain, time warp, and many others.
Heroes will bolster your defense even further with an additional layer of strategy. Heroes have a health bar, meaning they can take damage as they get into battle. When they run out of health, they will leave the battlefield to recuperate. 
Final Thoughts
The Tower Defense pack pre-sale is super exciting, with the chance to win a promo Hero. In the general sale, there will be 1.75 million packs available for purchase, priced at $8 per pack. Check out our site for more updates about Splinterlands Tower Defense.