Most of the leading P2E games out there will need you to connect a wallet to play. Your wallet will be the basis of conducting all transactions in the game.
For this reason, it is important to spend a bit of time looking through various wallet options and ultimately choose something that aligns with the most basic P2E requirements.
We know how hard this can be tough. After all, there is a huge variety of wallets out there, each with its pros and cons. This is why we thought it would be great to go through some of the best wallets for P2E gaming.
What is a P2E Wallet?
Before we tell you which crypto wallet is best for p2e gaming, let's start with a simple definition of what we are actually talking about.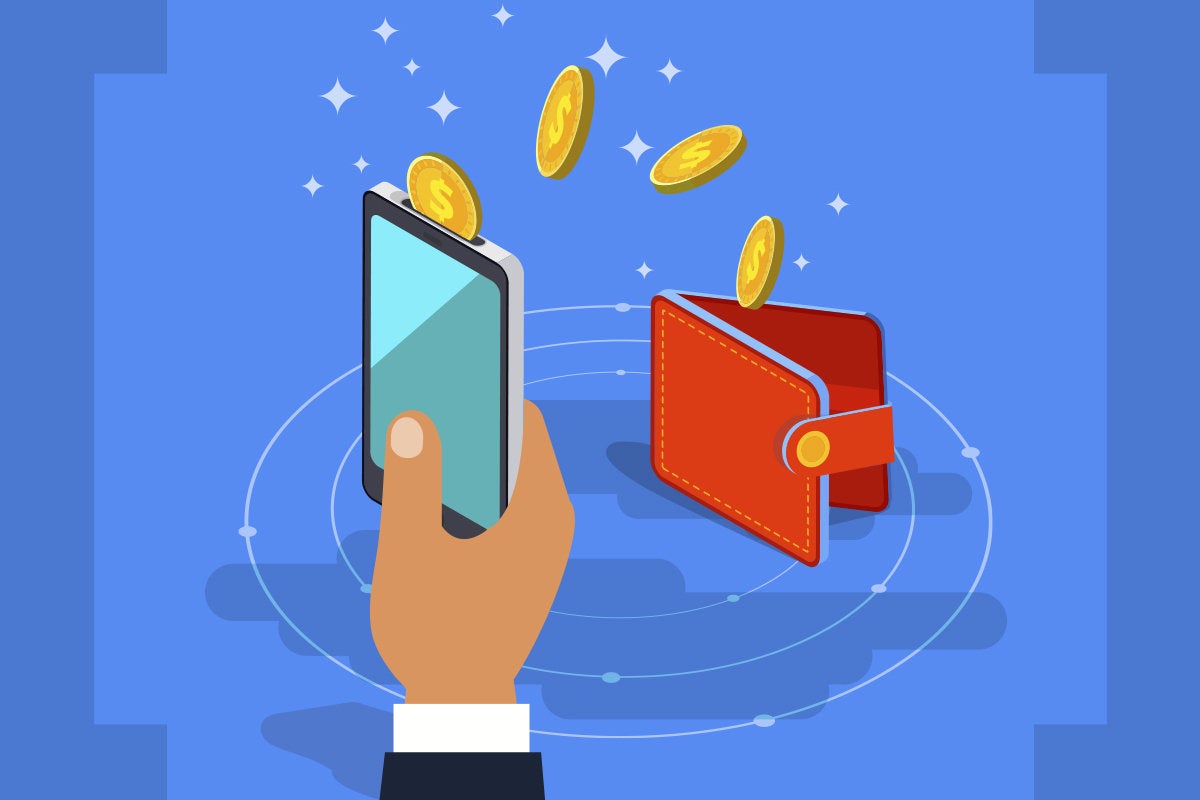 A wallet is basically a storage for crypto assets. Think of it as your ordinary physical wallet only that, instead of credit cards and cash, there is only crypto and other tokens.
Wallets can be software-based (hot) or physical (cold). However, since you will be using your P2E wallet more actively to play blockchain games, it's best to choose a software wallet.
Also, a wallet comes with a unique private key which is essentially the password. Without this key, you cannot access your coins. The private key is by far the most important aspect of your P2E wallet.
Best Wallets For P2E
In our research for this post, one of the most important factors we looked at is cross-chain compatibility. You see, we have seen explosive growth of P2E gaming over the last 12 months or so.
While many factors have contributed to this, the rise of low-cost, fast, and efficient blockchains has played a huge role. As a result, some of the best play-to-earn games are spread across a wide range of blockchain networks.
For this reason, we felt that it would make more sense to include wallets that can be used across these multiple chains. Here is our full analysis.
Editor's Choice: Trust Wallet
The Trust Wallet is a highly versatile crypto wallet that was initially built for the Binance Smart Chain. It is however a multi-chain option that supports BEP20 and ERC 20 tokens.
Considering that BSC, BNB, and Ethereum account for the biggest share of P2E games, for now, users would have an easier time using it to transact.
Besides, the Trust Wallet also offers support for ERC721, ERC1155, BEP721, and BEP1155. These are essentially Ethereum and BSC-based NFT tokens. Here are some wallet features to note:
Can support over 4.5 million crypto assets
A mobile-only wallet that offers a simple plug-and-play mechanism
Relatively credible with over 25 million users as of now
Can be used for NFTs as well
Comes with a wide variety of integrated DAPPs
Excellent interoperability across various chains.
Despite the features above, the Trust Wallet also has some shortcomings to keep in mind. First, the wallet is largely mobile based and may struggle to provide support for certain web-based apps. You also don't get any recovery mechanism once the private key is lost.
Trust Wallet Alternatives: Best Options
In case you are not excited that much about Trust Wallet, there are still a few other alternatives that will more or less deliver the same features. Here they are:
MetaMask: Versatility and Web3 Support
The Metamask wallet is a browser-based highly versatile crypto wallet. It is built for Decentralized Finance (DeFi) and Web 3 applications.
MetaMask is also so easy to set up and does not require any sign-up. This means that you don't have to sacrifice any personal info to get it. However, one thing that makes this wallet a very versatile option is the fact that you can create multiple wallet addresses within the same software.
So, for example, if you would like to separate your coins and NFTs, Metamask gives you an option to do it. The wallet also offers excellent cross-chain interoperability and should be compatible with most of the leading P2E games. (Check below tutorial on how to set up and use this wallet).
The only downside with Metamask is the fact that it doesn't support Bitcoin. But considering it's built for DeFi, this is understandable. According to this article by Decrypt, Metamask recently crossed 30 million users, making it one of the most popular wallets in the world.
AlphaWallet: Best for Ethereum Games
AlphaWallet is a Ethereum-based wallet that supports all EVM-based chains. It is also available on the web and mobile. AlphaWallet is fully open source. This means that it is not controlled or affiliated by any single company or entity.
It is also a versatile option and can be used for NFTs, DeFi, and a variety of tokenized digital assets. The AlphaWallet is designed to optimize public chains.
Instead of relying heavily on DAPP interactions with public chain resources, it uses layers of off-chain solutions to promote privacy and scalability. (See the guide below on how to set up and use Alpha Wallet).
However, AlphaWallet is Ethereum based only. Even though you still get a lot of P2E games built on Ethereum and other EVM-based sidechains, it would be great if they add support for BSC, Solana, and other networks.
Basic Wallet Security Tips
Now that you have a few recommendations on some of the best P2E wallets, let's take a look at some basic wallet security tips.
After all, it doesn't make sense to ask which crypto wallet is best for P2E Gaming if you don't know how to care for it. Here are some tips:
Keep your private keys offline. In other words, just write it down, place it in safe storage and delete it anywhere else online.
Make sure that you are using a secure connection every time you log-in
When connecting your wallet to any website, ensure it's a genuine platform.
If possible, use 2-Factor Authentication when logging in.
Never share your private key with anyone
In Conclusion
There are three main factors to consider when choosing a P2E wallet. This includes security, ease of use, and cross-chain interoperability.
If a wallet has all these three features, it will be very easy to use for blockchain gaming. Also, there is nothing wrong with having more than one wallet.
This can help you diversify your risk. Besides, the adage never put your eggs in one basket holds very true in crypto.