Zetly has announced an unlikely partnership with PowChess, an online play-to-earn chess game. The deal will allow the two companies to combine resources and expertise as they pursue joint projects on the BSV chain.
However, it is unclear how the partnership will work since both platforms are markedly different. More details on the deal will come out in the coming weeks.
What We Know About the Partnership
A statement released by Zetly noted that the idea behind the agreement is designed to explore areas of synergy. The platform, which focuses on sports NFTs, feels there is a lot it can learn from the expertise and success of PowChess in blockchain gaming.
The two firms believe they can explore the BSV chain's core technology to deliver unique, scalable, and exciting new projects.
While no specifics were given, most of these initiatives will likely largely focus on NFTs. PowChess, on the other hand, sees the partnership as a way to benefit from the marketing and technological expertise that Zetly brings to the table.
But more importantly, the online chess server is hoping to leverage Zetly's network to expand its user base in the future.
An Unlikely Partnership
As noted above, Zetly and PowChess are two very different entities. On the one hand, Zetly is an NFT platform trying to create sports collectibles for fans worldwide. The platform feels like it has a role to play in helping sports clubs fundraise through NFTs.
The platform argues that these clubs are very susceptible to shocks and would need some lifeline to keep them afloat. For example, during the Covid 19 pandemic, smaller sports club lost their sponsorship due to the ensuing economic down spiral.
But NFTs could provide a way to generate that extra income while keeping engagement levels with fans high. PowChess, on the other hand, is working to provide online chess with a p2e model. While both are blockchain-based platforms, they are very different in terms of what they do.
Leveraging the BSV Chain
One thing that Zetly and PowChess want to do is to leverage the power of the BSV chain to deliver new NFT projects. BSV has, in the recent past, distinguished itself as a major player in providing P2E infrastructure.
The chain's ability to support micropayments makes deploying innovative blockchain games easier. BSV is also leading the way in tokenizing assets and offering a highly scalable solution for NFT projects.
With this in mind, it is clear that the platform has the necessary technology to support Zetly and PowChess in their ambitions. BSV also provides the tools that both these platforms need to scale and reach their full potential.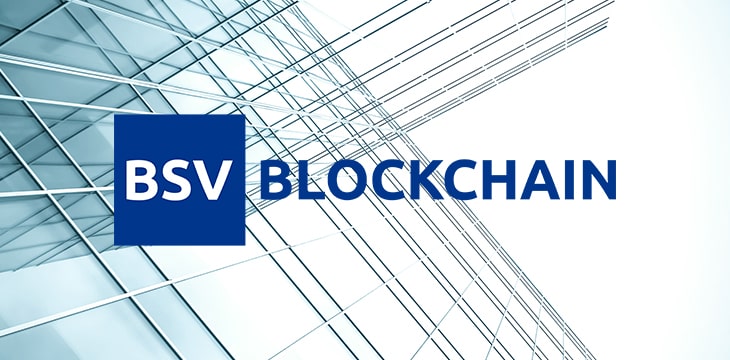 Besides, PowChess is one of many P2E games built on the chain. Other popular games include Crypto Fights, Haste Arcade, and Hand Cash.
However, BSV still has a lot of work to do if it wants to catch up with Ethereum and Solana. The partnership between Zetly and PowChess could be the first step towards a more successful P2E future for the chain.
The Role of NFTs in Sports
Zetly's model for NFTs is not new. The application of NFTs in sports is now commonplace, and many sports clubs have already pursued this idea independently. In fact, this report by Deloitte notes that NFTs in sports media will generate more than $2 billion in 2022. That is more than double compared to 2021.
The Deloitte report also notes that between 4 – 5 million sports fans will own an NFT in 2022. This number is expected to rise as more clubs and franchises pursue NFTs to generate more revenue.
Zetly argues, however, that not all sports clubs can pursue NFTs on their own. The technology and expertise needed to make this happen may be beyond the reach of some of these smaller entities.
This is why the platform offers a simple and effective way to deploy NFTs. Eventually, Zetly hopes that its platform can play a key role in helping disadvantaged clubs raise money directly from the fans. On the other hand, the fans get to own something of value while supporting their favorite teams.
How Can Sports Use NFTs
NFTs are quite versatile and can be used in so many ways. However, perhaps one of the most effective ways would be to capture limited edition moments. The world of sports is filled with breathtaking drama.
There are so many memories, from last-minute wins and iconic goals to exceptional, once-in-a-lifetime events. So, what if these memories could be converted into NFTs and sold as limited collectibles?
Also, NFTs can help individual athletes connect more with fans and even generate income. In fact, NFTs based on some of the most popular athletes in the world are now very popular.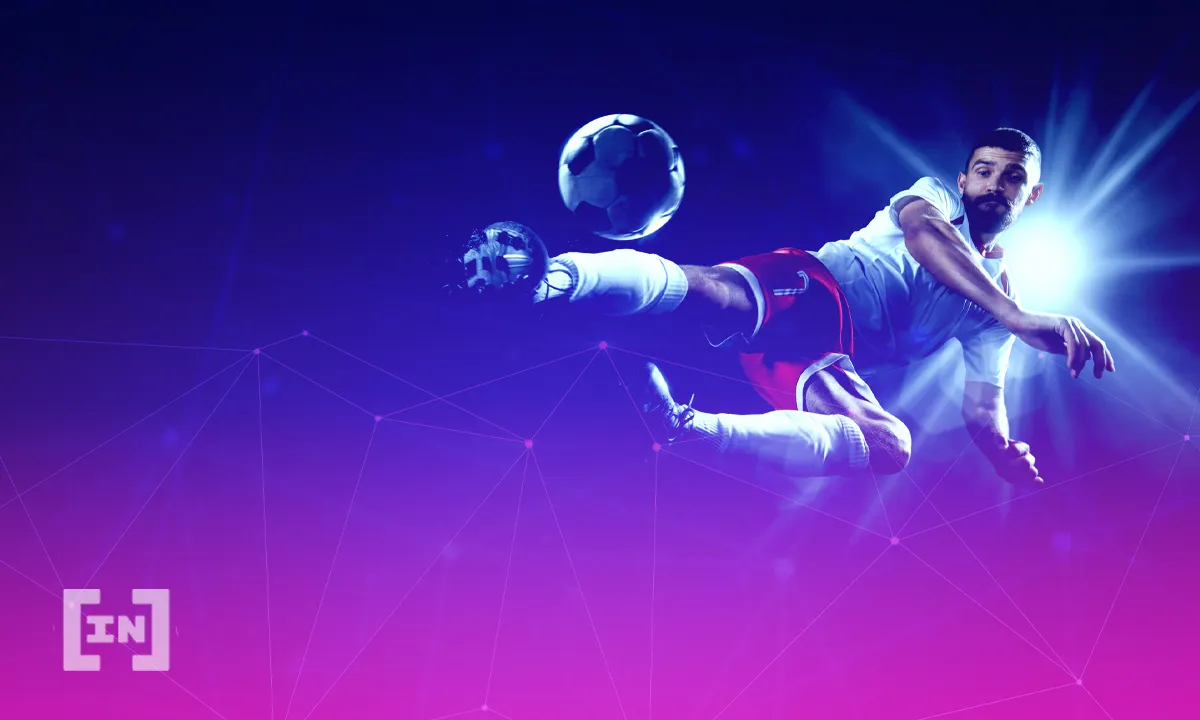 Despite this, NFTs in sports are still new. Many clubs are still experimenting with the idea. Once the industry takes off, we will likely see more innovation in the future.
Limitations of NFTs in Sports
One of the biggest challenges with sports NFTs is the risk that real fans can easily be priced out. The digital collectibles market has expanded. This data from Market Decipher notes that the digital collectibles market hit $401 billion in 2021. The industry will surpass $1 trillion by 2032.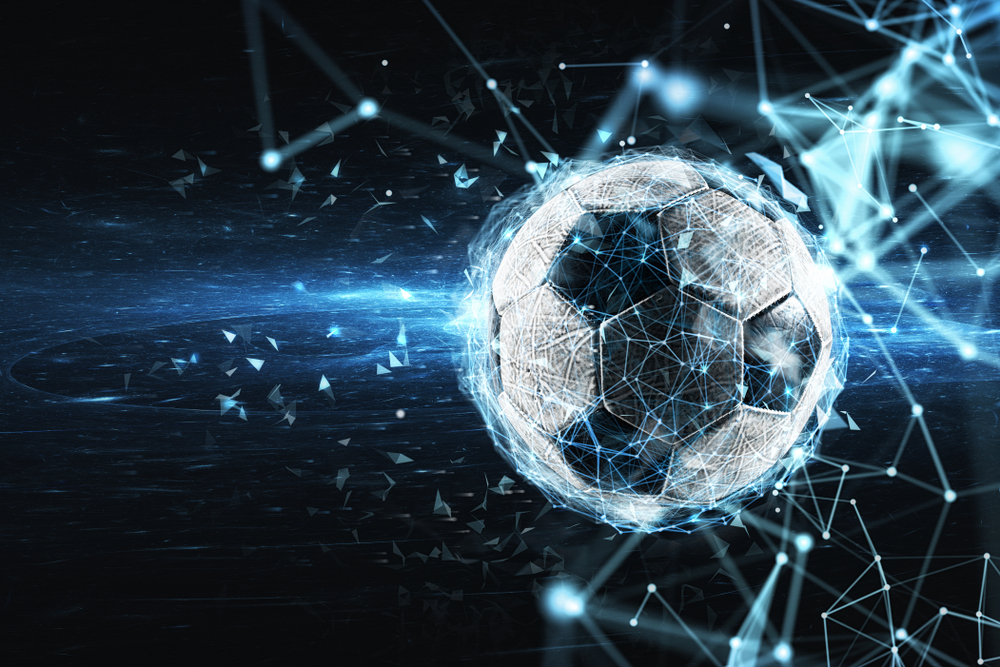 There are, therefore, people who see NFTs as investments but may not necessarily share in the passion of the sport. This would mean that real fans would struggle to buy some of the hottest, more valuable products on the market.
There is also the limited adoption of NFTs. Although these blockchain assets have received so much media coverage, a majority of people still don't know how they work or even how to get them. In that case, there is still a long way before sports NFTs become widely accessible.
Finally, sports clubs and franchises are also required to innovate creatively around NFTs. It's not just about JPEG images and viral videos. A more robust NFT ecosystem needs to have unique products and use cases.